We always pay attention to our dresses, hair, and makeup. Accept it or not, when it comes to our feet, we neglect it like anything due to the hectic schedules or high fees of the salons, So, how to do pedicure at home?
A clean, pedicured feet are a sign of a confident woman and tell a lot about her personality.
Now guess what? You don't waste your precious time and a lot of money to have expensive pedicures at the salon to get beautiful feet.
Self-quarantine has taught us to be a little extra independent when it comes to taking care of your body.
In the current COVID scenario, it is no safer to spend hours in the salons to get our feet done.
However, it doesn't mean that we can not deal with the rough callouses and uneven toenails on our own.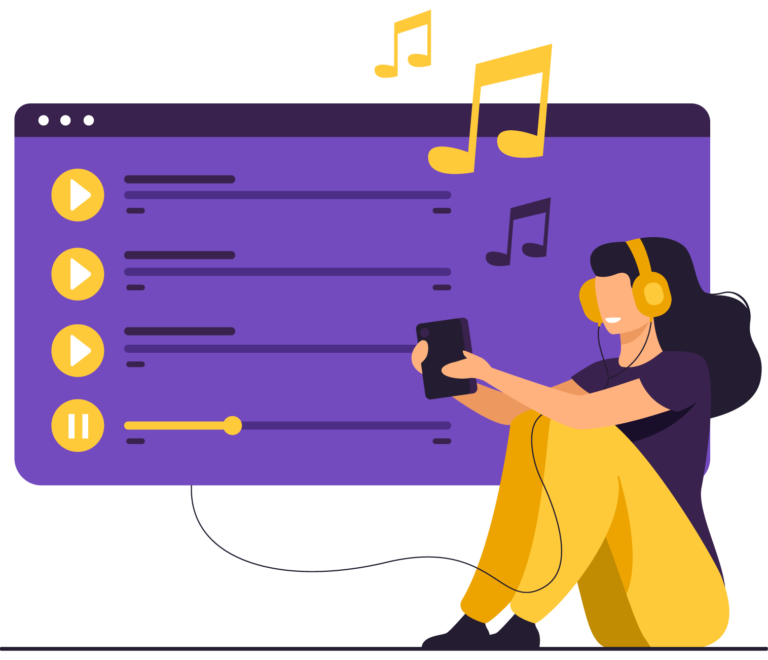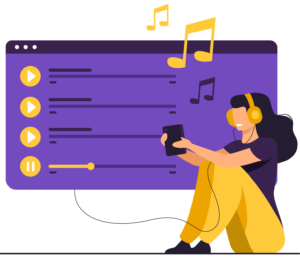 "You will be capable of feeling the confidence of beautiful feet in no time."
5 Easy Steps On How To Do Pedicure At Home
Step 1: Prep Your Nails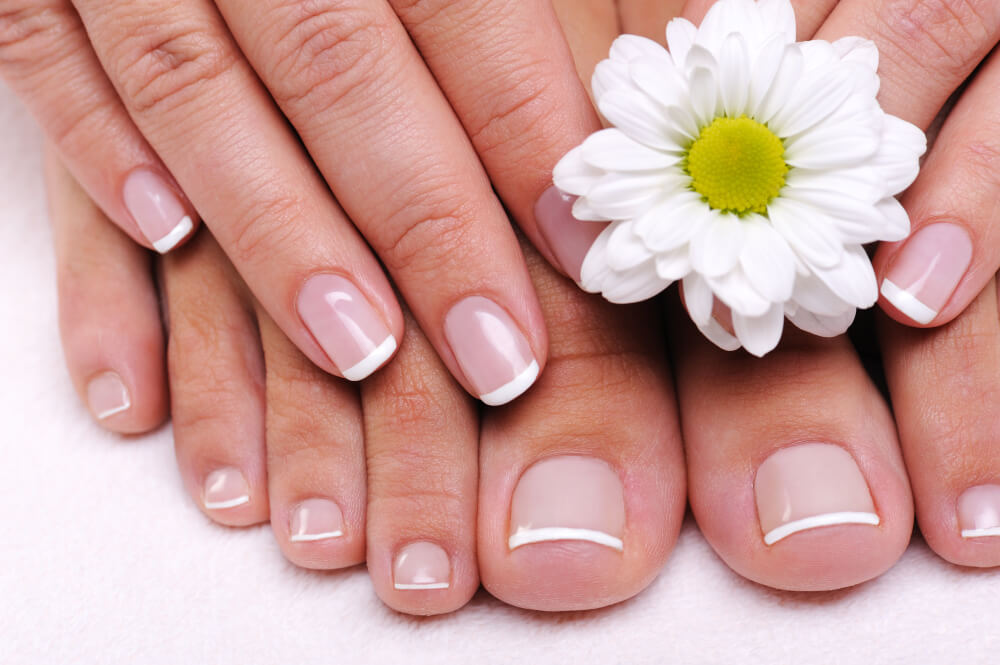 The first step of your at-home session of doing a salon-like pedicure at home is to prep your nails.
In order to remove the leftover polish of the last pedicure, it is important to prep your nails by cleaning the polish, cutting, and filing.
Take one cotton pad and dip into a gentle, acetone-free formula of a nail polish remover.
Clip your nails using a nail cutter. Be careful this time. Don't cut too deep at the corners, or you will end up having pain.
Now decide the desired shape of your nails and start filing them in that shape using a nail filer. Avoid back and forth motion; file in a single direction. Otherwise, it will weaken your nails. File them till you don't get the required shape and size.
For a perfectly smooth finish, let the cotton pad stay on your nail for a few seconds. This will allow the nail paint to break and will easily remove the paint.
Colorbar Nail Polish Remover, 110ml
Step 2: Soak Your Feet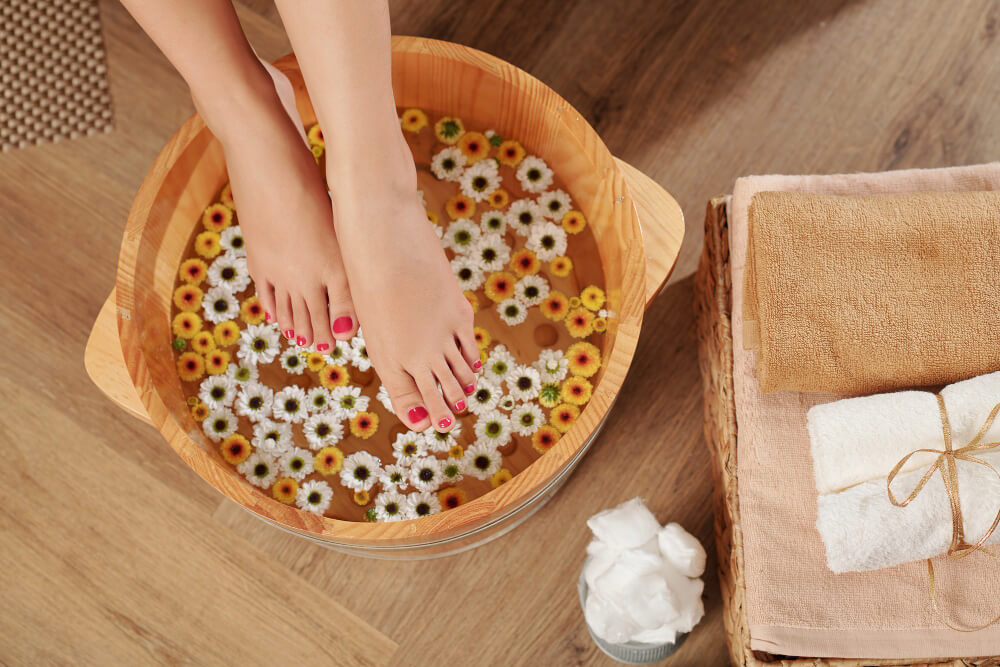 To get a salon-like pedicure, after prepping your toenails, you are ready to pamper your feet.
The pampering time starts with the step of soaking your feet and toes.
It will aid in soften your rough and tough heels and cuticles. You can sit and have a relaxing time while soaking.
This can relieve your stress and make you feel calm and relaxed.
Add some warm water to a tub or basin to cover your ankles.
Add half a cup of Epsom salt to the water. It will reduce inflammation and acts as an Exfoliator.
Add one lemon juice and a couple of drops of shampoo also.
Add a few drops of essential oil. It will calm your nerves and relaxes you.
Now soak your feet for 20 minutes. Be in a comfortable position.
Dry your feet with the towel now.
ASIER Folding Foot Pedicure Spa Tub Massage Basin
Step 3: Scrub And Exfoliate Your Feet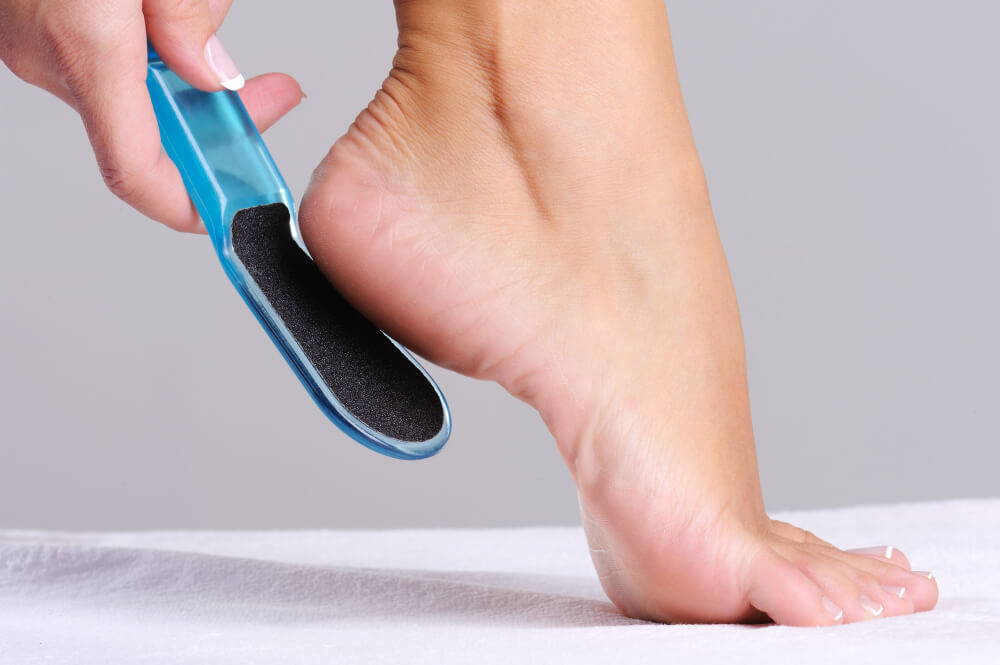 Scrubbing will do the job of eliminating dead skin from the hard areas of your feet, especially heels.
VEGA 4 In 1 Foot Pedicure Brush
Step 4: Moisturize Your Feet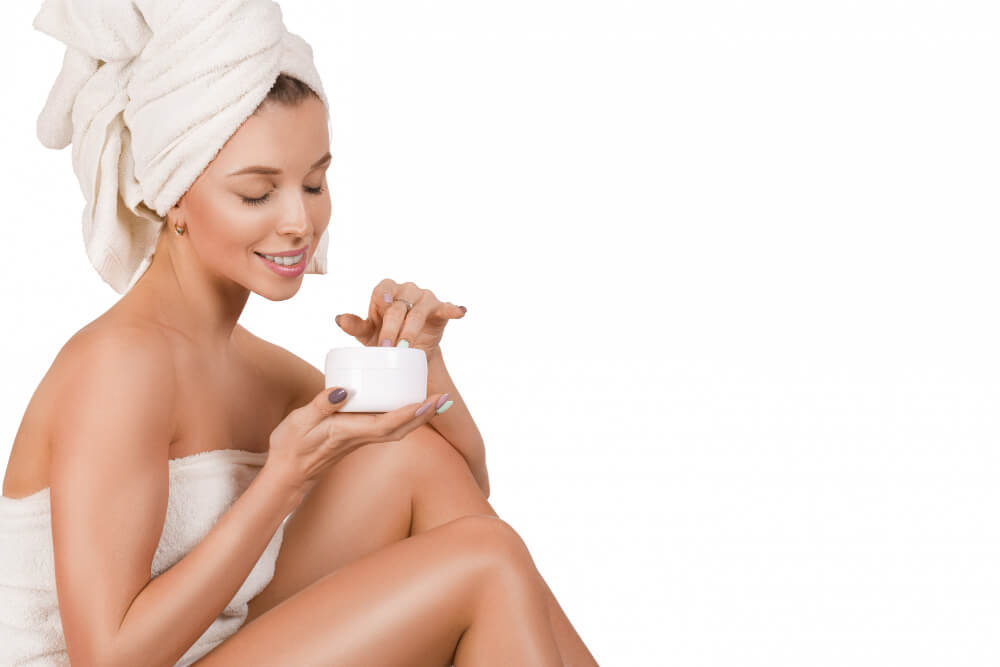 After the scrubbing step, your feet are now fresh and clean. You need to moisturize them for rejuvenation.
You can use any moisturizer to massage your ankles, calf muscles, toes, and heels for about 10 minutes.
Be generous while massaging. It will increase blood flow and give you the ultimate feeling of rejuvenation.
Women also experience the problem of cracks in their feet, especially feet. To heal this, you can try a home remedy.
You just need to apply Vaseline mixed with lime juice. Wrap your feet now with plastic and wear loose socks.
Keep it overnight, and you will have happy feet the next morning.
Step 5: Glam Up Your Nails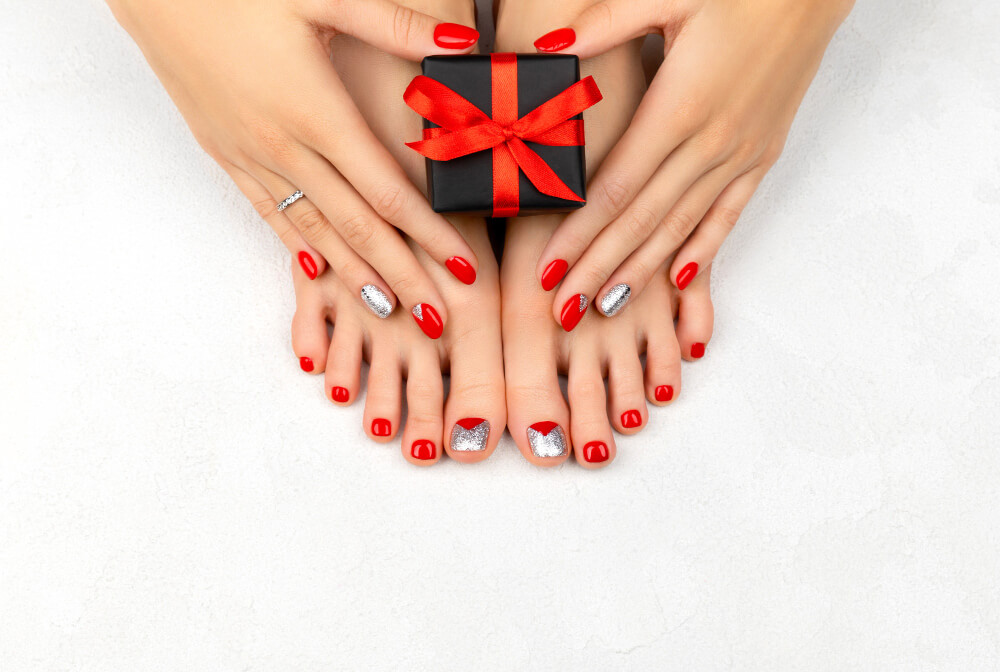 After performing the above steps, the time has come to finally decorate your nails.
Nail polishing improves the overall look of your nails. You can go to your favourite colour to polish your nails.
Apply the base on your nails. You can use transparent nail polish for a base coat for your nails.
Now, after that, apply the first layer of the shade of your choice. Let it dry.
When the layer completely gets dry, apply the second layer on top of that. Let it also dry.
Now apply the final coat to the nails. It will enhance the overall appearance of your nails.
JUICE Glossy Nail Polish – Pack of 3
Conclusion
Pedicure not only gives confident feet, but they also add it gives required rejuvenation to your feet. You should scrub your feet twice a week with the help of a pumice stone to get rid of harsh skin.
It will help to stay away from cracked heels and cracks. Our nails indicate some serious health issues sometimes. Avoid nail polish from time to time to give breathing time to your nails.
If you observe the blackish colour on your nails or any other kind of infection, see your doctor once.
Now that you know how to do a pedicure at home naturally, what are you waiting for? Follow these steps to keep your feet looking pretty. Let me know your experience of how to pedicure at home naturally with the comfort of your home in the comments below.
FAQs on How to Pedicure at Home
1. How to prepare cuticle cream and Scrub At Home?
You can prepare cuticle cream and scrub at your home to get a pedicure at home if you don't have these.
Heat the three tablespoons of olive oil or almond oil.
Add one tablespoon of coconut oil or any essential oil of your choice to it.
Now it is ready. Allow to cool and store in the bottle.
Mix the two tablespoons of oatmeal and two tablespoons of sugar together.
Add a tablespoon of lemon juice and one tablespoon of honey to the mixture of oatmeal.
Also, add a tablespoon of olive oil and use it.
2. Feet Whitening Pedicure At Home
Lemon is another blanching specialist to whiten your feet naturally. Application — cut a lemon down the middle, sprinkle a spot of salt onto the lemon and delicately rub it onto your feet. Salt will help in eliminating dead cells and lemon will light up your skin.
3. Pedicure At Home To Remove Tan
Take a bowl with a warm lemon squeeze and absorb your tanned hands for 20 minutes. From that point onward, flush your hands with cold water. The nutrient C in the lemon juice shields the skin cells from the UV beams. Ensure you saturate your skin after this as the acidic lime juice may make your skin dry
4. How to do Pedicure At Home For Cracked Heels
You are going to feel super smooth feet after this step, which is so satisfying.
When your feet become dry after soaking, apply a little cuticle cream, and massage it on the base of your toenails. Then scrub your feet with the help of a pumice stone. This will eliminate all the dead, rough, and dry skin. Be gentle, because you don't want to hurt yourself while scrubbing.
Once you are done, remove your cuticles with the cuticle remover oil. Never cut your cuticles. The removal of cuticles helps in the growth of healthy nails. Make sure you are gentle.
Next is to use a scrub to exfoliate your feet. You can use any foot scrub or face scrub for this. Scrub your ankles, areas between fingers, heels, and soles.
Read more about Cracked Heels Home Remedy
5. How to do Pedicure at Home with Shampoo?
On the off chance that you don't have a foot wash, you can utilize any shampoo. Yet, I for one don't care about utilizing shampoo for a pedicure. I blend frothing shower gel in the arrangement. – Mix everything great and set up a warm, soapy and runny arrangement.
For a salon-like pedicure feel, you can set up the ambience by lighting some candles in your room and putting some soft music on.
Try having a glass of wine. It will give you a rich feel.