The kind of struggle people face who have oily skin is dreadful. Those skin problems in the form of acne, pimples, blackheads, whiteheads, and pimple marks on the face make the appearance unattractive, and it looks unhealthy. 
When the oil glands and sebaceous glands underneath the skin of human beings overproduces the sebum and oil, it leads to making the skin oily, clogging of pores, and acne.
A lot of skin regimens and drugs are used by people to treat the serious symptoms of oily skin, which can harm the skin internally. 
Home remedies to follow if you have oily skin to make it more glowing and flawless-
Oily skin and its symptoms can be reduced by using some indian home remedies for oily skin at your home.
Also Read - Top 6 Oily Skin Home Remedies
Home remedies for oily skin are always a way better option to choose to treat skin issues as they not only treat them deeply but also provides nourishment to the skin. Also we can use home remedies for oily skin to glow
1. Honey
Honey is the most preferred home remedy because of its antimicrobial and antibacterial powers.
It has skin moistening properties that control oil and hydrates your skin, which in turn helps to treat acne and oily skin. 
Ways of using honey
Apply raw honey on your face and keep it for 10 minutes to dry.
 Wash your face with warm water. 
You can do this daily. 
2. Cosmetic Clays
Cosmetic Clays are extremely useful for absorbing oils from the skin and for treating many skin conditions like acne.
The best clay for oily skin is French green clay due to its highly absorbing properties. It is mostly available in powder form. 
Ways of using Cosmetic Clay
Add one tablespoon of clay in rosewater to make a thick consistency.
Apply it on your face and keep the mixture until it becomes completely dry. 
Wash it off with warm water. 
Clay masks are much gentler than peel-off masks.
Repeat the process twice a week.
3. Aloe Vera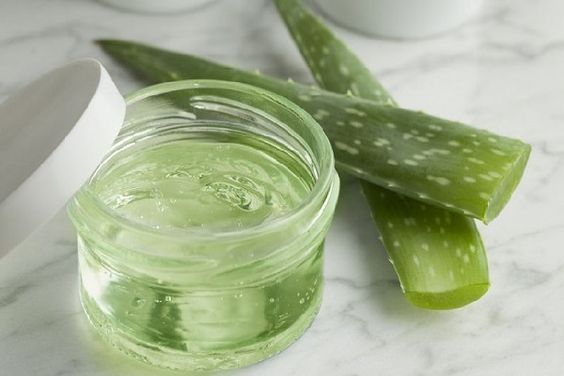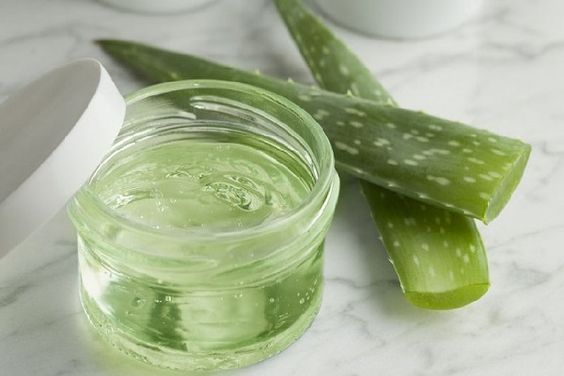 Aloe vera has been widely used in Indian households for skin and hair health.
It is known for its various natural properties like soothing burns, reducing pigmentation, and anti-inflammation. It is used for treating oily skin and is one of the best home remedies for oily skin. 
Ways of using Aloe Vera
Extract the aloe vera gel naturally from the leaf or buy packaged aloe vera from a medical store.
Put a layer on your face and leave it to dry.
Let it stay overnight on your face.
Wash your face the next morning. 
Do this daily for the best results. 
4. Blotting papers
Blotting papers are the thin, translucent papers which help you to soak excess oil from your face to reduce the extra shiny and greasy appearance. They are neither expensive nor harmful to the skin.
Ways for using Blotting Papers
Just simply put them over your face and dab gently over your oily areas.
Remove it and throw away.
You can see the oil patches on the paper. 
Use it during the day as per your needs. 
5. Almonds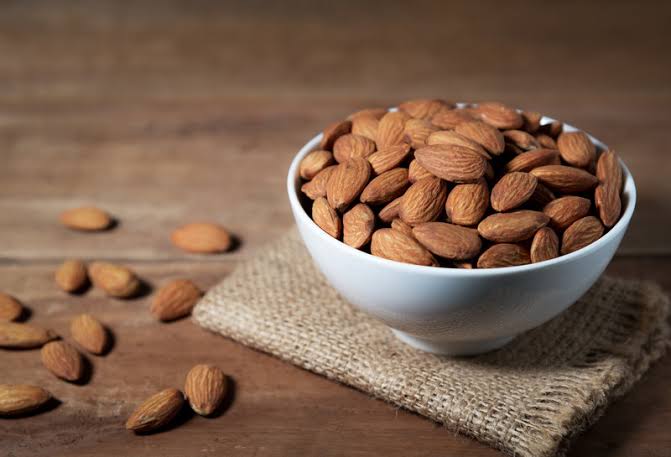 Almonds perform the dual role of exfoliating your skin as well as soaking oil and impurities. 
You can prepare an almond face scrub at your home for the best results. 
Ways of using Almonds
Take three tablespoons of grind almonds.
Mix 1 and a half tablespoons of honey in the grind almonds.
Make the consistency like a paste.
Massage on your face in circular motions. 
Wash it off with warm water after 5-6 minutes of massaging.
Repeat the procedure three times a week. 
6. Lemon And Egg Mask
Lemon is a citrus fruit that has antibacterial properties and the ability to absorb oil. Egg whites and lemons can both contribute towards the tightening of the pores.
Their mask can aid in treating oily skin problems. However, this home remedy can not be used by the people who are allergic to eggs. 
Ways of using Lemon And Egg 
Mix egg white with a tablespoon of fresh lemon juice.
Mix them well.
Apply evenly to your face.
Wash it off after drying completely.
7. Tomatoes
Tomatoes are rich in an acid that is known to treat acne, and that acid is Salicylic acid. This acid helps in the unclogging of pores and absorbing oils. It acts as a natural exfoliator for your skin.
Ways of using Tomatoes
Take one tablespoon of sugar and pulp of one medium-sized tomato.
Mix them well and gently massage on skin in circular motions.
Wash your face after 5 minutes. 
8. Wash your face and keep it clean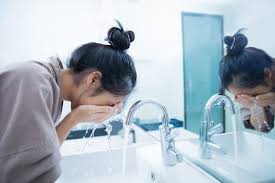 Oily skin attracts more dirt, pollution as compared to any other skin type. Many people with oily skin take face washing for granted. It needs frequent wash throughout the day to remove the dirt and keep it clean.  
Also read- 

Know your Skin Type!
Ways of cleansing
Wash your face twice a day if you are at home and thrice a day if you are out. 
Stay away from harsh detergents and soaps. Don't use them to wash your face.
Don't over-wash your face.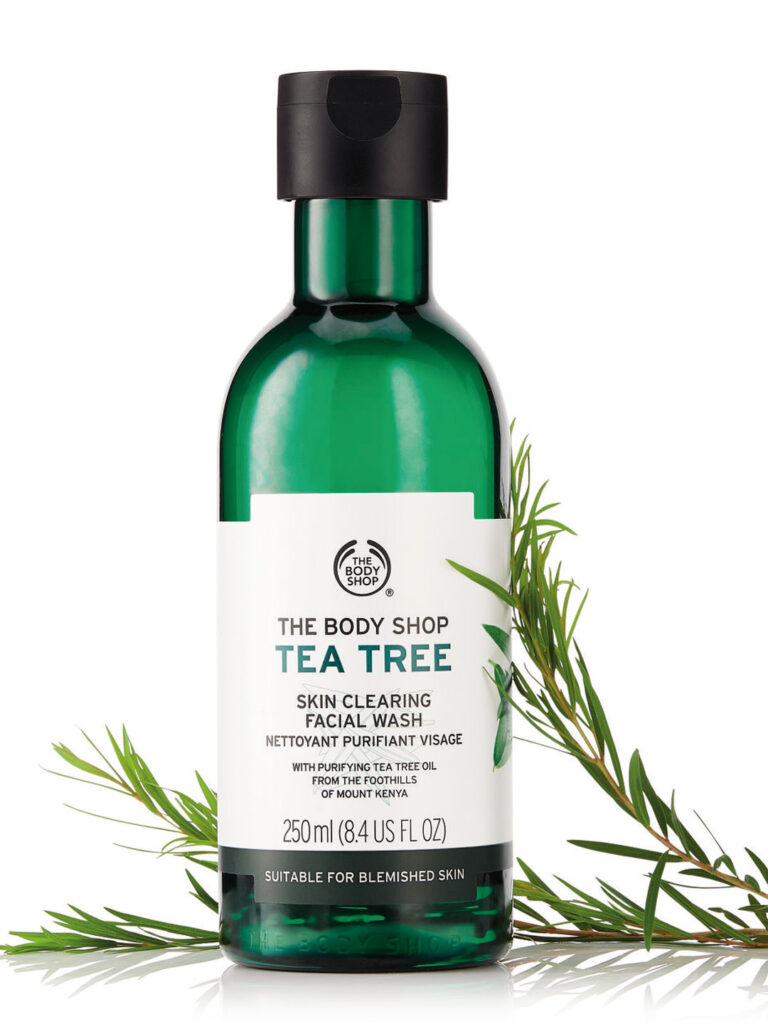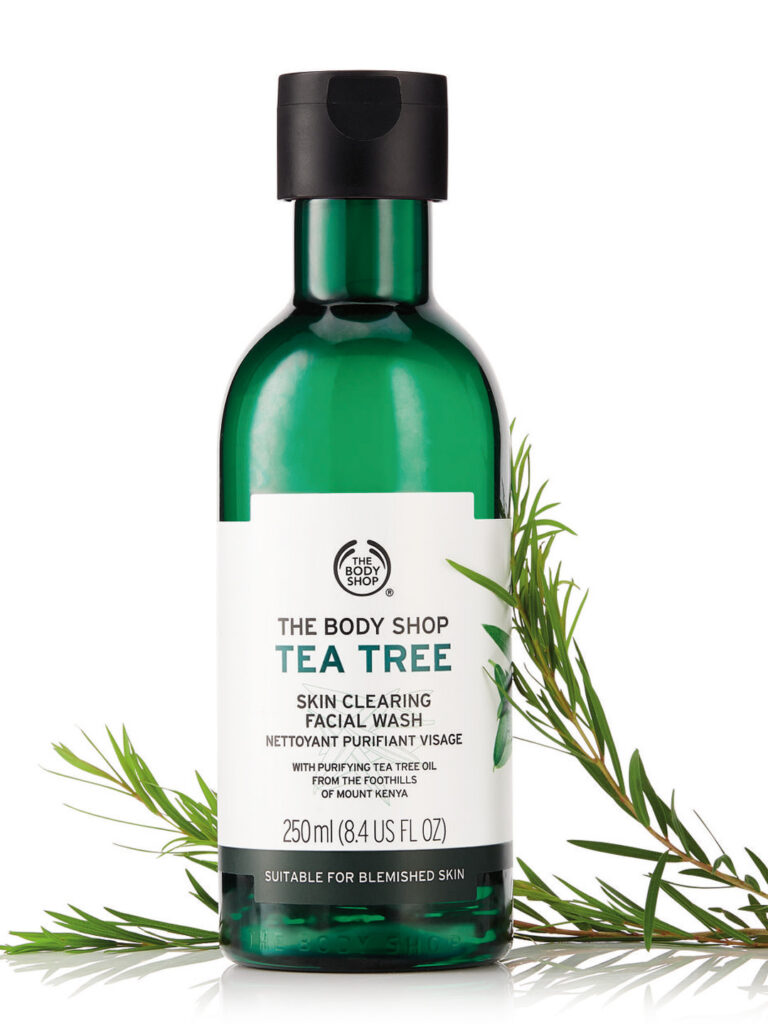 Taking care of oily skin Pimples, blackheads, and acne become a part of the daily lives of people having oily skin. Therefore, they tend to hide their issues by applying heavy makeup.
This can even worsen the situation and may produce more severe effects. Avoid using heavy makeup products, especially the ones which contain oils. Switch to gentle water-based products.
Follow a proper skincare routine. Try products that are non-comedogenic as they prevent clogging of pores. 
If, while using any home remedy or product, you feel insensitivity, discontinue its use immediately.
The results of anything you use depend on your hormonal conditions, quality of the product, or many other things.
Consult a dermatologist if you have been suffering from a particular skin problem like acne for very long. 
Do tell me your experience in the comment box about any home remedy for oily skin, which has given you excellent results.