Achieving the perfect 'Nude Make Up' is a cake-walk, if you get the right tips and tricks. To help you with the answer of 'How To Do Nude Makeup', in this article we have touched upon – What exactly is a nude makeup look, the steps to achieve it, a few extra-ordinary tips to keep in mind and the best products to use.
Ladies, we love the glittery, bold, shimmery, cakey makeup that makes us stand out from the crowd! After all, who does not like a bold red lipstick, glitter cut crease eyes, and thick eyelashes that- all topped off with a pooping highlighter. But we also know that sometimes, less is more- that sometimes nude makeup makes a greater impact.
But the problem is that after years of practising your winged eyeliner, contoured cheekbones, and over-lined lips, we have no idea how to do nude makeup. Worry not! Because here we are going to tell you exactly how you can get the nude makeup look easily without excess application of products.
Bored to Read The Blog? Watching Videos are Fun.
Watch our video summary based on this blog.
Step 1: Basic Skincare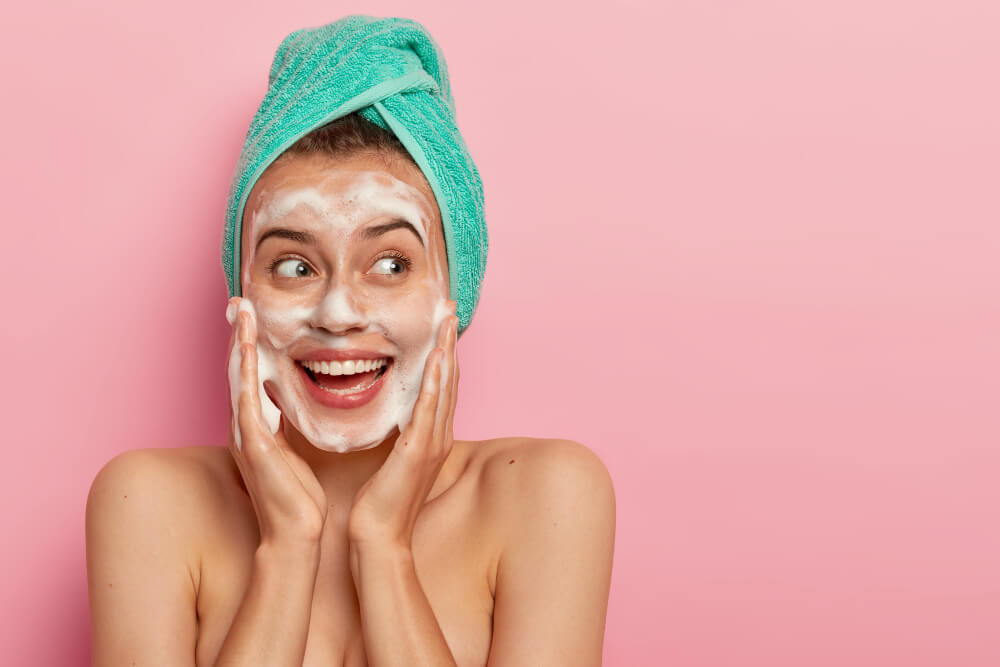 This is the primary step in any makeup process, but it becomes all the more important if you are going for a nude makeup look as you are going to use very little product to hide your problem areas. Keep one thing in mind: it takes time to let the previous product absorb into your skin before you go on to the next one- do not rush with any product to avoid clumpy build-up.
Cleanse your skin to get rid of any excess oil or dirt that may be present on your face so that whatever you use sits perfectly and your skin stays healthy. Here is a small tip:

If you have dry skin, use a cream-based cleanser
For oily skin, use a gel-based cleanser
For skin that is neither too oily nor too dry, you can go for a foaming cleanser

Use a toner to get rid of the smallest bit of dirt on your face and shrink your pores.
Use a decent quantity of moisturizer or face oil on your skin; make sure that you do not ignore your neck. This will keep your skin hydrated even after all the product application, and your makeup will not crack.
Use SPF sunscreen. This is a step that most of us ignore- but keep in mind that makeup products on the face do not ensure sun protection and that you must always use sunscreen while you go out in the sun.
Step 2: Basic Cover-up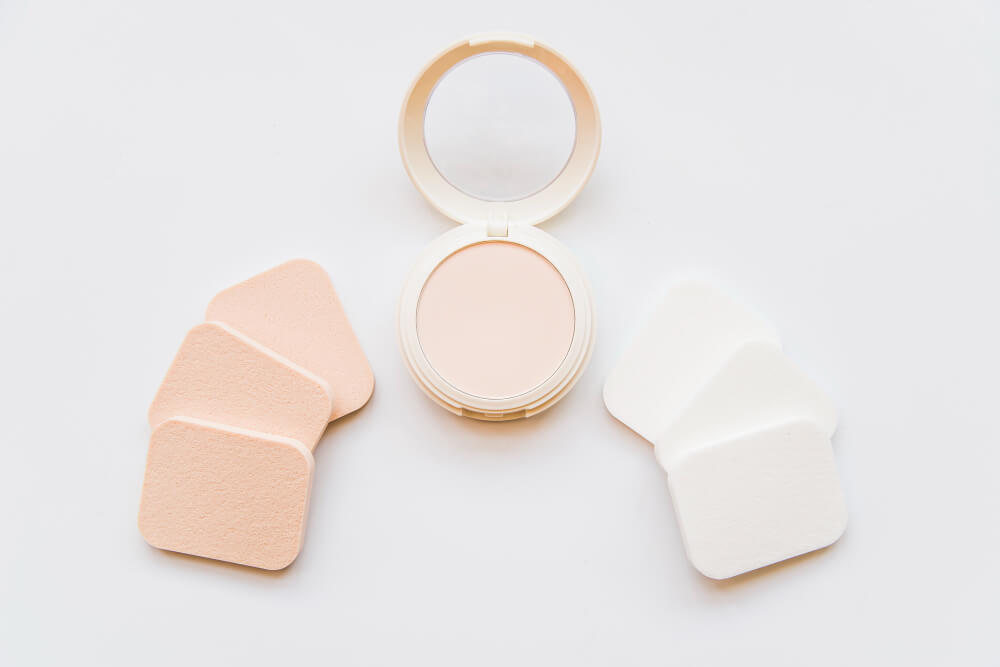 Although we are going for an all-natural makeup look, a little primer does not violate the rules of a nude makeup look. Apply a little amount of primer to eliminate all the fine lines, wrinkles, and open pores that could harm our makeup look.
The primer also ensures that your makeup stays longer and gives it a flawless base. Since you do not want our blemishes, pimple marks, or dark circles to be visible, you can spot-cover your problem areas with a foundation, concealer, or a tinted moisturizer. To ensure a no-makeup-makeup look, focus on only covering the blemishes and dark patches rather than covering your entire face.
4 Best Primer for Face
Step 3: Getting Sunkissed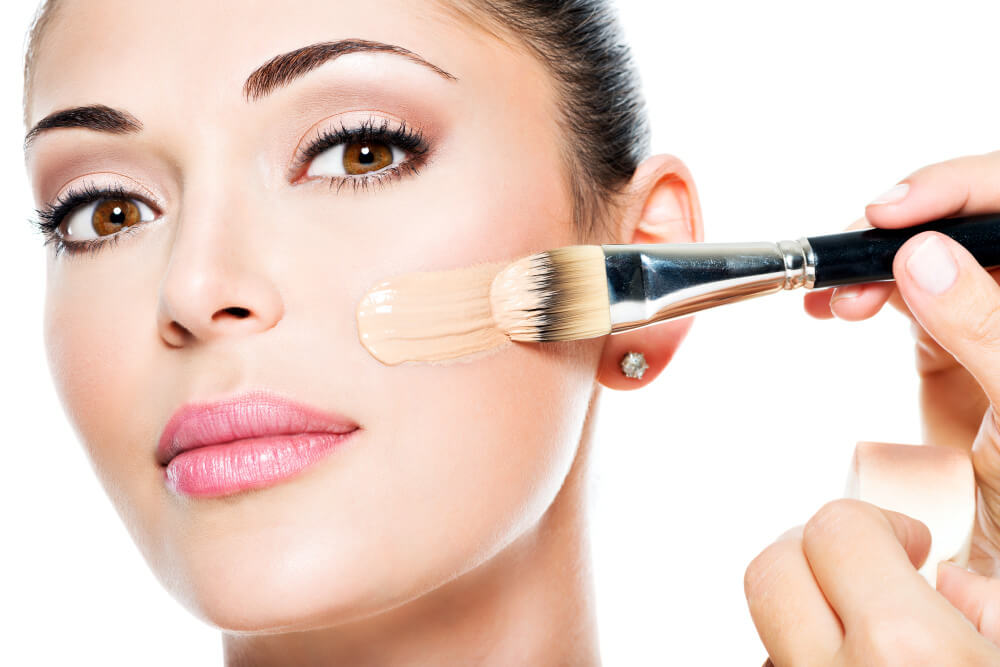 Use a very tiny amount of foundation on your face to get a nude look. Please take a few drops of foundation at the back of your palm and use a damp makeup sponge or a beauty blender to apply it all over your face.

Then, for a beautiful, natural sun-kissed look, apply a light bronzer around your face, along your jawline, and below your cheekbones. You can also use some mild blush on the parts of your face where the sunlight hits vertically- like right on your nose and just above your cheeks.
Best Foundation Under 1000 in India
Step 4: Going for that Natural Glow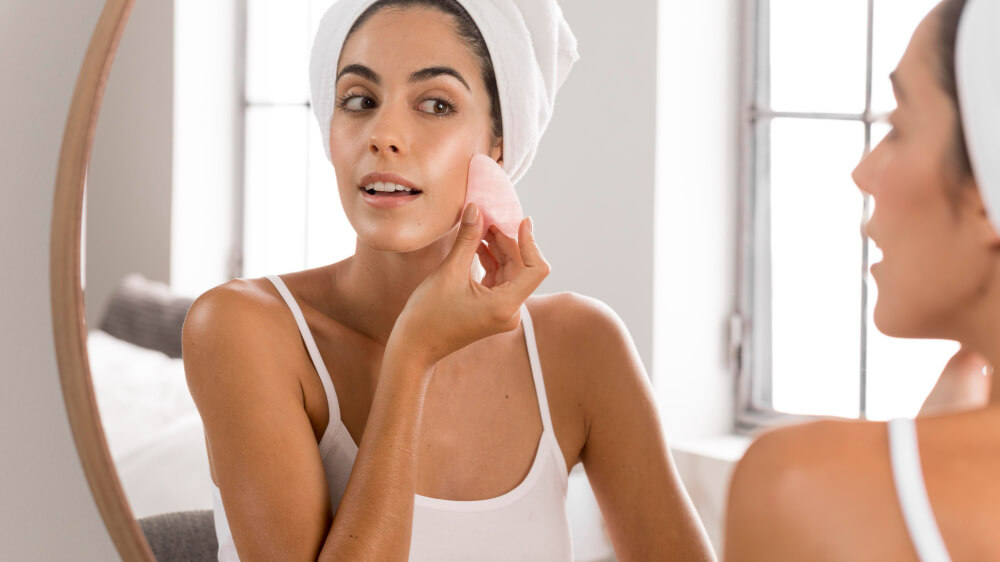 For your cheeks, apply some cream blush right on the apples of your cheeks and blend them into your hairline. Now comes the part that you have been waiting for: the highlighter! Apply a little bit of highlighter on the highs of your cheekbones, on your nose, and your chin. But make sure to be subtle and not overdo it.
4 Best Blushes in 2021
Step 5: Let the Eyestalk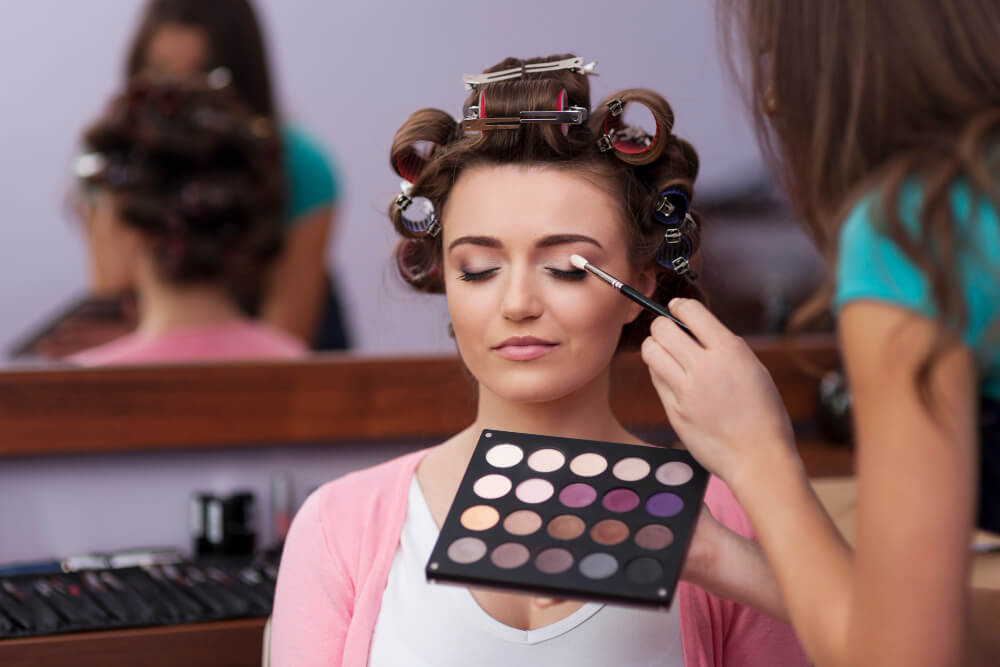 Doing your eye makeup while keeping it simple has to be one of the most challenging tasks. To make the makeup look natural, apply a warmer shade of eyeshadow in the crease, a darker shade along the outer and upper lash line, and blend it along the outer corner of the eye.
If you want to get a little experimental:
Add a little hint of shimmer in the middle of the eyelid. If you are a proud possessor of a nude eyeshadow palette, you can go on playing around with different colours to get that perfect look that you desire.
Avoid fake eyelashes at all costs; instead, use an eyelash curler along with a dark brown or black mascara.
For your eyebrows, do not try to overfill them; instead, take an eyebrow pencil and start making thin strokes from the base of your brow line upwards where you want to fill them in.
Best Nude Eyeshadow Palette
Step 6: For the Natural Pout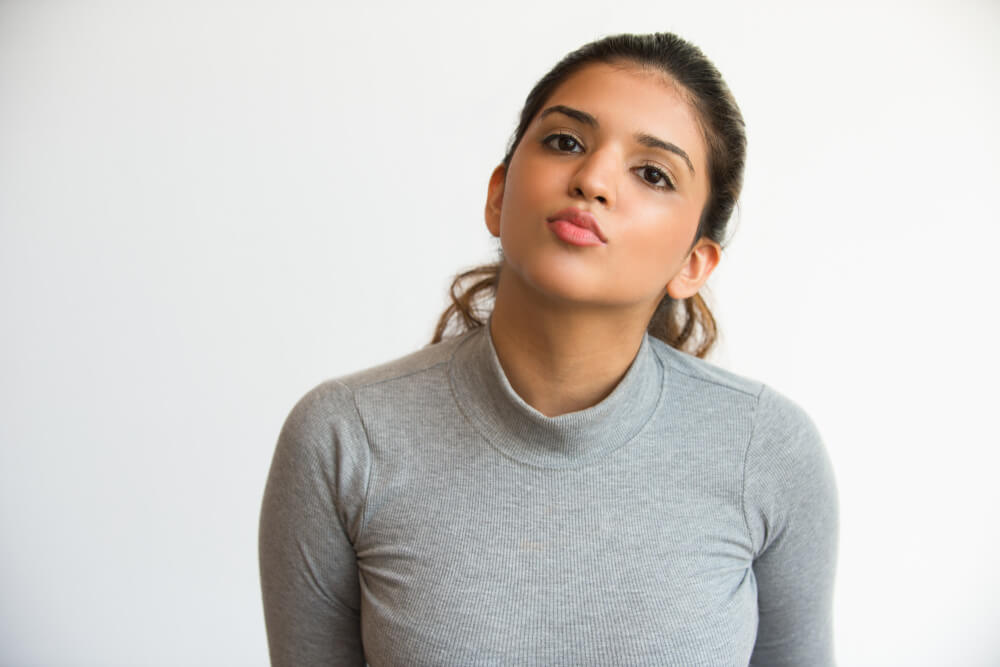 Say a big no-no to your dark reds and browns and mattes. Instead, go for a nude shade that goes with your natural lip colour while complementing your natural skin tone.
To keep it more natural, you can go for a tinted lip balm or a lip oil instead of a proper lipstick. Make sure to not use a dark colour lip liner even if you plan on using one.
4 Best Nude Lipsticks in 2021
Tips for Getting the Simple Nude Makeup looking Good
Nude makeup is a new style of makeup that makes your skin look very attractive without actually accentuating or "making up" your features. Here are a few tips that you can follow to perfect the nude makeup style.
It is essential to take care of your skin regularly. The healthier your skin is inside out, the better suited will any makeup be on it.
If you want to use a foundation for the nude makeup look, try and blend it with your moisturizer before applying. This will give you a more even-toned skin without actually making your makeup cakey.
All-natural makeup looks best with more shiny products rather than matte and glittery ones- so choose accordingly.
The eyes attract the most attention, so it is essential to keep the eyes subtle if you want to go for a nude makeup look. You can use kohl or eyeliner but try not to overdo the eyes in any way.
You can use your fingers instead of a brush or lipstick directly to give it a more natural look.
Conclusion
Finally, makeup is about you and your skin! There are no rules when it comes to experimenting with the kind of makeup that you like. Nude makeup is evergreen, you can easily pull it off at any occasion, formal, casual, or celebratory, without coming out as over or underdone.
In short, nude makeup is all about using your natural features and complimenting them with light makeup in areas that need a little attention to give you the natural, breezy look that will make all eyes turn!

Follow the steps above-mentioned steps to get a beautiful nude makeup look. Beauty Duniya is always here to provide you the ideal look, to make you feel more of yourself.
FAQs on Nude Makeup Look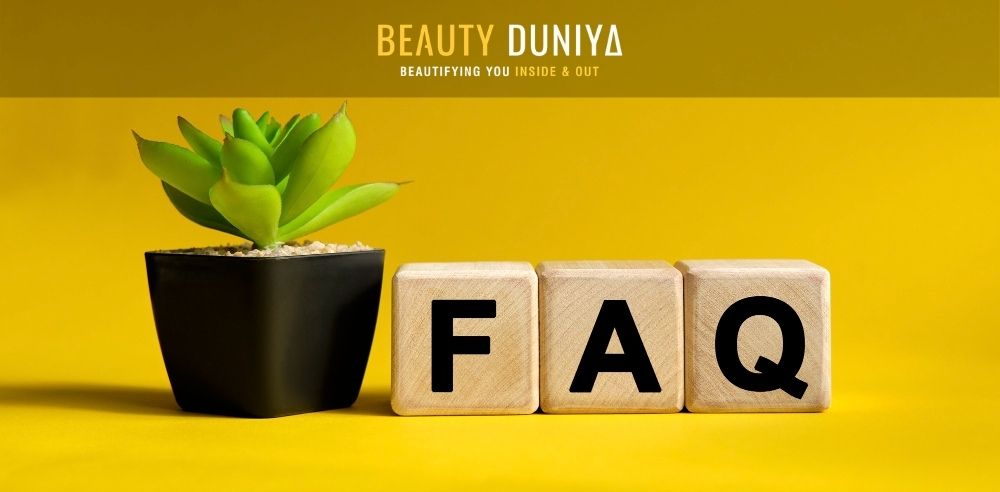 How important is using nude lipstick to get flawless nude makeup?
The primary idea of creating a nude makeup look is to give the face a very subtle and natural look. Hence, if you end up using a different shade of lipstick that is a little darker, then the whole purpose of the nude makeup look will get wasted.
Is the usage of CC cream enough to create nude makeup?
Yes, absolutely, you can use CC cream to create a beautiful nude makeup look. The nude makeup look is all about a dewy and natural finish. A CC cream works perfectly fine.
How much time does it take to create a nude makeup look?
There is no fixed answer to this question. If you are a beginner, it might take you a little extra time in the initial days as compared to someone who has the experience to do so. It is all about how frequently you do and how much practice you have for the same.
Does the nude make-up look last for hours?
This is a very subjective question, which depends on the kind of products you use. When it comes to nude makeup, it is extremely essential to use high-quality products which stay intact for a longer duration.