Who doesn't like healthy, young-looking skin? Who doesn't want skin without any patches? We all look forward to it right, but multiple barriers come between us and our flawless skin, and that is skin allergy. 
If you are looking for an Indian Home Remedy for Skin Allergy, then you are indeed on the right page, as you can find almost all the tips here. Ideally, skin allergies happen when the immune system reacts to some perceived threat that doesn't harm the body.
Allergy Symptoms on Skin
swelling

raised bumps

skin flaking

skin cracking (from dry skin)

itching

redness
One of the best ways to avoid skin allergy is to avoid contact with an allergen or limit it. But even if you come in contact with the allergen, you shouldn't panic as there is always a skin allergy medicine available with a medical professional. 
In simple terms, a skin allergy is nothing but a reaction to an irritant. When a foreign element touches our skin, the immune system comes up with antibodies that fight the aggravation. The medicine mainly depends on skin allergy types.
The skin allergy test is vital if the problem is severe, but generally, things get settled within a day or two with skin allergy remedies at home. However, experts say that often people who experience itchy skin find it challenging to sleep and become stressed.
Applying menthol – skin allergy treatment An essential oil found in plants is menthol, and it tends to have a cooling effect besides helping one get rid of the pain. The experts suggest that peppermint oil also contains menthol, and it can help treat itchy skin, especially for expecting women.

 Before applying it, people need to dilute these essential oils in some carrier oil, so there aren't any side effects.
Effective H
ome Remedies for Skin Allergy
1. Cooling the itch with skin allergy ointment
Apply some cold, wet cloth or ice pack to the affected region.

Inflammation can be reduced in no time with cooling as Inflammation contributes to itchy skin.
You can try a skin allergy home remedy including keeping your skin allergy ointment or lotions in the refrigerator. These cold creams will have a soothing effect on your skin.
2. Wet wrap therapy
The therapy is all about applying a fabric soaked in water to itchy skin areas.

 The wraps or gauze can help the skin rehydrate and soothe, besides offering a physical barrier that prevents scratching. The treatment is quite effective for kids. 

You can also buy skin allergy soap to avoid the allergy.

The therapy can also help you to absorb medications, including topical steroids. 

Before you choose to apply wraps, ensure you gently rub or pat your medicines on the itchy area and follow the tips to apply moisturizer. 

It would help if you moistened the wrap in warm water until you find it damp. Then wrap the gauze around the itchy area. 

Over the wet piece, you can also wrap a dry gauze. Finally, they need to place soft clothes and ensure you don't disturb the bandage.
If you have intense itching, you can also get skin allergy medicine in homoeopathy besides wet wrap therapy. If still, the itching doesn't subside, you should check with your dermatologist about extending the treatment if needed.
3. Colloidal oatmeal to treat skin allergy on the face
Ideally, colloidal oatmeal is finely ground oatmeal that you can easily dissolve in water. It tends to be formed as a protective layer on the skin's surface that helps seal moisture. The colloidal oatmeal also helps in relieving dryness besides itching.
You can quickly get relieved of the skin allergy face as colloidal oatmeal also features antioxidant and anti-inflammatory properties that help in reducing skin inflammation. 

As per recent research, it was found that colloidal oatmeal also helps in lowering scaling, dryness, roughness, etc.
The product is mainly used in skin allergy lotion and creams. Besides that, you can also use the oatmeal in your bath water directly as it will help in minimizing the impact in no time.
4. Apple Cider Vinegar
It mainly contains acetic acid, which people have been using for several years as a fantastic antiseptic and disinfectant to treat skin ailments. In addition, apple cider vinegar can help relieve the itchy scalp.  
You can also dilute the vinegar in water with a 1-1 ratio and apply it to your scalp.

Before rinsing it, you should let it dry.

 Always rinse it with lukewarm water. Vinegar also tends to cause some burning sensation if the wounds tend to be open.
You should avoid getting this remedy if you have cracked or bleeding skin wounds.
5. Moisturizing
Moisturizers, including creams and lotions, can help you hydrate the outermost layer of your skin. These creams can be used to manage skin ailments that lead to dryness or itching. A good moisturizer tends to feature emollients and humectants. 
Ideally, Humectants tend to draw water in the skin; besides that, emollients form a protective cover over your skin's surface that helps lock in moisture. 

Therefore, it is ideal for applying moisturizers once you are done with a bath or shower when the skin is a little damp. 

You should use a moisturizer featuring a high oil content, and whenever possible, you must moisturize your hands if you come in contact with water.
 It would help if you moisturized before you hit the bed to help keep your skin hydrated throughout the night.
6. Baking Soda
Ideally, baking soda tends to have antifungal elements, and experts say it is a fantastic treatment for several skin allergy causes that cause itching. 
You can add one-quarter of a cup of baking soda to your bath.

Besides that, you can get skin allergy treatment at home by mixing soda with little water to make a paste that you can directly apply to the itchy skin areas. 
7. Avoiding irritants under skin allergy ayurvedic medicine
People need to avoid possible hassles as they tend to make the itchiness worse.
Hot water: You should avoid bathing with hot water as it removes moisture from your skin and makes it more prone to dryness, itching, and redness. You can reduce the temperatures by a few degrees.
Temperature and humidity changes: Your skin can be dried out in no time due to extreme changes in humidity and temperature, and it also leads to itching and flaking.
A humidifier can also help maintain the indoor humidity, especially during the summer, as it can also minimize the drying effects of central warming during winter. 
8. Avoid Fragranced skincare products
Some skincare products tend to feature some additives, including perfumes and artificial colours that cause or worsen your skin's irritation.  
People who tend to have itchy or sensitive skin features use fragrance-free and dye-free skincare essentials.
9. Wool and synthetic fibres
Clothing tends to be made from wool or synthetic fibres, typically to feel rough against your skin, causing irritation and itchiness. Some people tend to have more sensitivity than others. 
If you have itchy skin, then you could choose to wear some loose-fitting cotton clothing if possible. 

Cotton allows your skin to breathe and also prevents overheating.
10. Stress
Psychological stress leads to trigger itching. If you have an experience that leads to increased itchiness during stress and you benefit from trying specific stress minimization tactics including yoga, and mindfulness strategies. 
11. Aloe Vera is an Indian home remedy for skin allergy
Ideally, aloe vera is quite prominent for some healing properties. It mainly speeds up the skin's healing area, and it also itchiness and redness featuring anti-inflammatory properties.  
You need aloe vera gel, and you need to extract the gel from aloe vera leaves or buy some aloe vera gel. 

Then, you can directly apply the gel to the affected areas. 

You should leave it on for at least 30 minutes before you rinse it. After that, you can rinse it at least three times every day.

 
12. Coconut Oil for Skin Allergy
Coconut oil tends to feature medium-chain fatty acids that have moisturizing features. It also features analgesic and anti-inflammatory properties that help you get rid of redness, and itching leads to skin allergies. 
All you need to have is 100% virgin coconut oil. 

You need to take some virgin coconut oil and warm the same with oil between your palms. 

You can apply the oil affected area and leave it on for at least 20 to 30 minutes. 

Then, you can wash it off and pat it on the dry skin. 

Hence you need to apply this at least three to four times a day.
Also, coconut oil isn't ideal for all skin types, and you must do a skin patch test before applying it to your entire skin.
13. Holy basil as skin allergy home remedy
The holy basil is also known as tulsi, and it tends to exhibit some antimicrobial properties that help protect your skin from infections. Besides that, it also has anti-inflammatory properties. 
The holy basil mainly helps in minimizing redness, swelling, and itchiness regarding skin allergy. 

Some holy basil leaves and grind them in a paste after washing them thoroughly. 

You must apply the paste on your face for at least 20 to 30 minutes and then wash it. You must use the paste multiple times every day for someday. 
14. Manuka Honey as medicine for skin allergy itching
Manuka honey tends to possess several immunoregulatory and antimicrobial properties. These properties speed up the healing process of rashes that are mainly caused due to allergy, 
It helps you get rid of redness and itchiness.

Being a natural humectant, it helps in minimizing skin infection. 

At least 2 to 3 spoons of honey and apply the same on the affected area directly and leave it for at least 20 to 30 minutes.
You can do this at least three or four times a day.
15. Guava leaves as ayurvedic medicine for skin allergy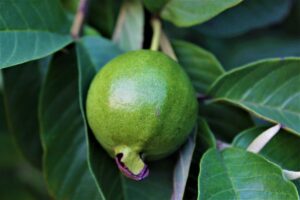 The guava leaves tend to feature some ethanolic extracts with anti-inflammatory properties, which help in relieving the itchy areas that are caused due to skin allergies. All you need is some guava leaves and crush them and make a paste to be applied on the skin. 
 You should apply this at least two times every day.
16. Ginger as skin allergy ointment
Ginger tends to feature anti-inflammatory and antimicrobial properties that help treat skin allergy besides soothing Inflammation and itchiness. 
All you need is some ginger pieces and cotton balls. 

You need to add ginger to water, boil the same in a saucepan, and apply the solution to the affected area with a cotton ball.

Before washing it, you need to ensure that you keep the solution for at least 30 to 40 minutes. You can apply this at least 3 to 4 times every day.
17. Petroleum Jelly (Vaseline)- as a home remedy for skin allergy itching
The petroleum jelly tends to form a protective layer on your skin's affected area and helps prevent microbial infections. In addition, it ensures that your skin is moisturized at all times, which speeds up the recovery. 
You need to apply petroleum jelly regularly for effective results.
18. Lemon Juice for skin allergy
The lemon has several anti-inflammatory properties that help in relieving Inflammation besides redness. Besides that, bactericidal properties also prevent further infection to your skin's affected area. 
All you need is lemon juice, and apply it to the affected area directly. It would be best if you used this several times a day.
19. Black Seed (Kalonji) Oil to treat skin allergy
The black seed oil tends to feature several anti-inflammatory antipruritic and analgesic properties that have some thymoquinone presence. Therefore, you need to have black seed oil and apply the same direction on your skin's affected area.
Before washing it, ensure you leave it for at least 30 to 60 minutes and apply it several times a day.
20. Neem as a home treatment for skin allergy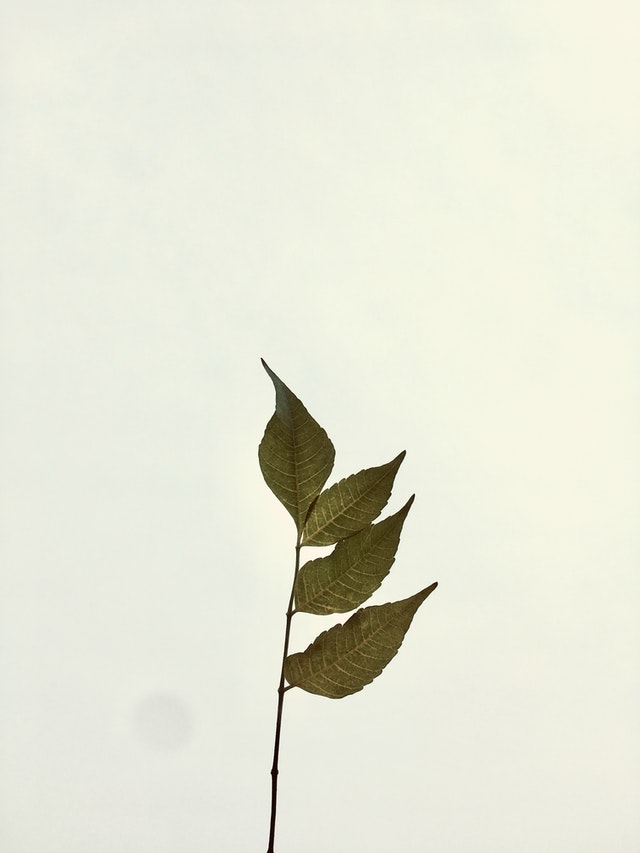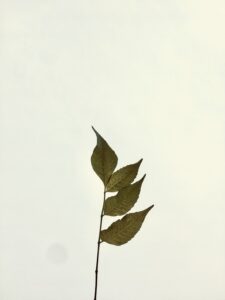 Neem tends to minimize itching, redness, and swelling of your skin thanks to its anti-inflammatory properties. It also features Nimbin, which helps in treating your skin allergies. 
All you need to have is neem leaves and grind them in a paste to your affected region.

Before washing it off, you need to ensure you leave it for at least 20 to 30 minutes. 

After that, you need to repeat the process 3 to 4 times a day.
Conclusion
Anything related to the skin can cause the utmost uncomfort to us, but when you read the above Indian home remedy for skin allergy, stated by our experts at Beauty Duniya, we can guarantee that you will feel 10x times better. Just remember, we are always with you 🙂 
Top E
ssential Oils for Allergy
Here are the few most effective oils you can use to get rid of skin allergy:
FAQs on Skin Allergy
1. What is the best Indian home remedy for skin allergy?
Although there are multiple home remedies to get rid of skin rashes, one of the most effective ones is 'Oatmeal Bath'. Oatmeal has properties to calm the skin and, at the same time, adds moisture to it. You can even add a little lukewarm water to it to make it more effective.
2. What food should you avoid for skin allergies?
Food plays a huge role in elevating skin allergies. Hence, you must avoid the following food items: fish, nuts, gluten-free food, cow's milk, eggs, cow's milk, soy products, etc. 
3. What are the major causes of skin allergy?
The major causes of skin allergies can come from our everyday lifestyle and activities, including pets, plants, certain food items, specific medications, bee stings etc. 
4. What are some ways of getting rid of baby skin allergy home remedy?
It is very common for babies to get skin rashes and itching. Few home remedies which can be used to help baby get rid of skin allergy include using- 
– Use apple cider vinegar as it has antibacterial qualities, which helps in getting rid of rashes.
– Aloe vera gel is the most natural and mild, which can cure the sore area of the baby's skin. 
Read all questions which people generally ask on Home Remedy for Skin Allergy