Tammy Taylor has correctly stated, "Nails play a huge role in defining the personality of women". You can define your aura by just changing your nail colour and style. So, whether you like a delicate, sublime French manicure or the "Cardi B" nails- you have a wide range of styles to experiment with. And do you know what the best part about changing your nail styles is- you don't have to worry that if you don't like it, it will stay with you for a very long time? You can keep experimenting as frequently as you wish to!!
If you are tired of the mundane, monotonous life and you want a change, getting a manicure and pedicure done can reenergize and lift your spirits. Ladies, we know that just having a small change in your nail colour can revolutionize your lookout towards life.
French Manicure:
A sweet French manicure never goes out of style. Getting your French manicure pedicure done makes you feel elegant and chic! French manicure pedicure is a style in which there is a neutral-coloured base- either a transparent nail colour, a light baby pink colour, or any other pastel nude colour. The outstanding feature of this manicure pedicure is the white tip, popularly known as the "French Tip," in which the nails' end is painted white, classy!!
If French Manicure feels like "your thing" and you want to try it on your own- we will guide you how.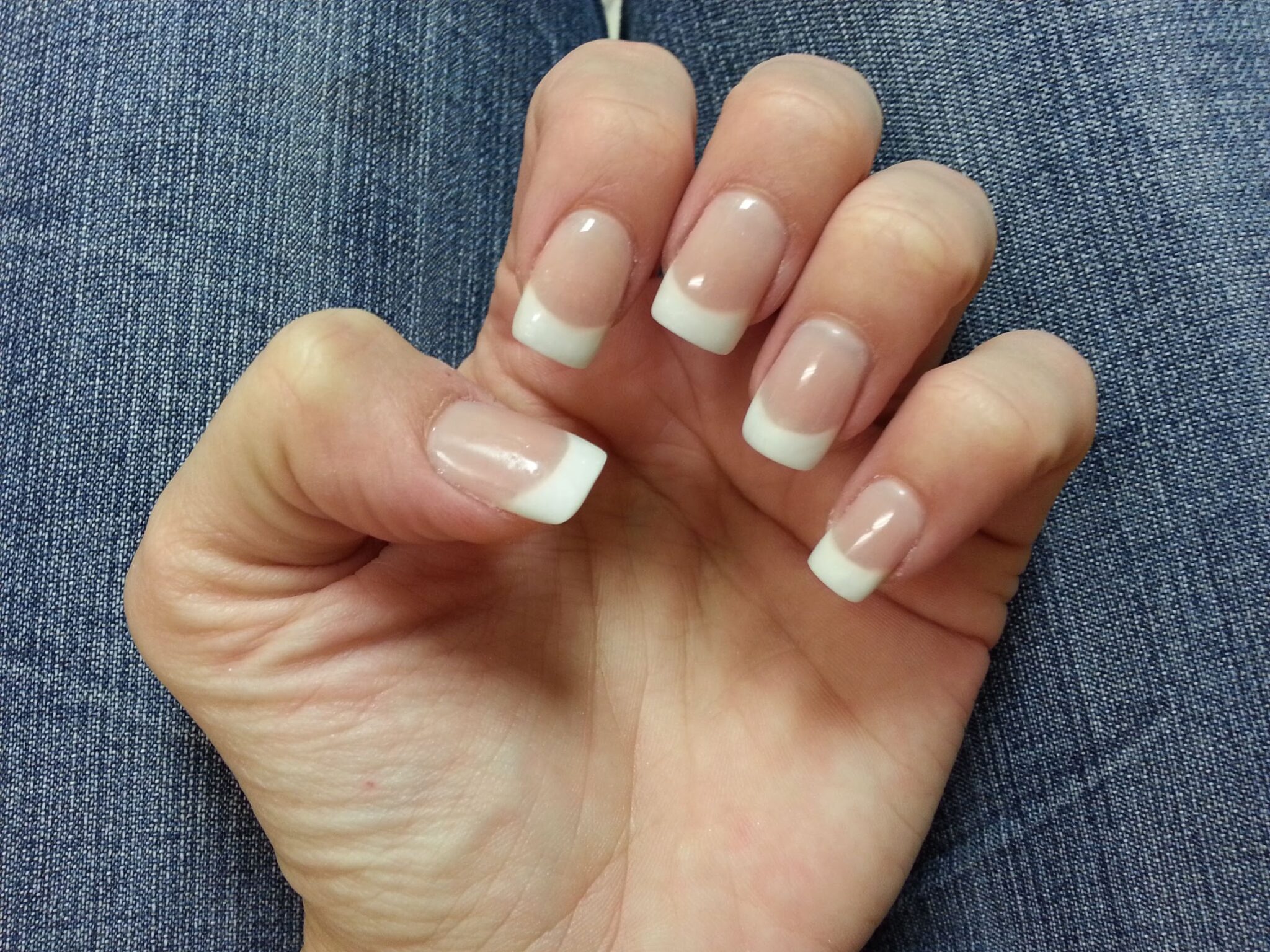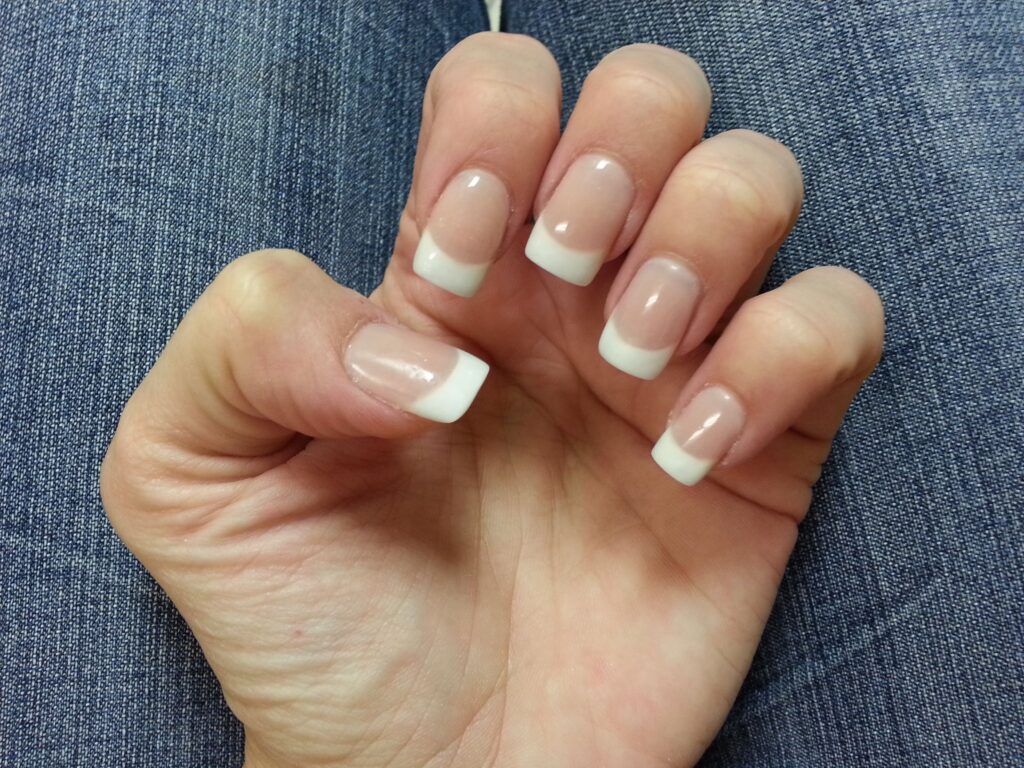 Step 1: Prepping your nails:
Ladies, have you ever been in a position that no matter how good a nail polish you use, you somehow don't seem to get your flawless nails? This happens because your nails aren't perfect before you apply your nail paint. Before you paint your nails, you must make it a habit to soak your nails in a bowl of warm water for some time, trim the cuticles, and file the nails to give them the proper shape.
Step 2: Apply a base coat:
Applying a base coat is essential for two reasons. First, it protects your nails from the harmful chemicals that might be present in your nail polish. Secondly, it makes your nail paint last longer and enhances its effect.
Step 3: Apply a light shade:
Now you need to choose a light pastel shade like baby pink, or peach, or any other light colour of your choice. Apply the nail paint carefully from the base to the tip- preferably in two coats.
Step 4: Making the French tip:
This is the step that sets apart your French manicure pedicure from the rest of the nail styles. Experts can paint the French tips with a free hand. But as a beginner, you can either use a band-aid or a piece of cello tape to protect the rest part of your nail and make a clean French tip with white nail paint.
Step 5: Adding your touch:
You can always add your touch to the pre-existing style. If you have some experience with nail art, you can paint delicate floral or other feminine patterns on the nails with light soothing colours to give it a more aesthetic vibe. Even if you do not have a knack for painting on nails, there is a wide range of stencils available, which will help you draw the patterns without any hassle.
For a more "OTT" French manicure, you can add a few pearls or diamond studs to your nail paint, add glitter on the tips, or even add some small 3d embellishments. The basic idea of the French manicure pedicure is to keep it subtle, delicate, yet inventive!
Step 6: Apply a top coat:
It is essential to seal off everything that you have done to your nails with a topcoat. This makes your manicure-pedicure more durable and also gives it a shine.
Voila! You are all ready to go out and flaunt your French Manicure.
Gel Extension Nails:
Have you been through that phase where you keep trying to grow your nails, but you can't because your nails are very brittle or fragile, or you do not have the patience to let your nails grow to that extent? Yes, I'm sure many of the "long nail enthusiasts" can relate. If you want to grow your nails to whatever length you desire in just a few minutes, we have the right solution for you (and no, we are not talking about some magic potion)! Here we are talking about gel extension nails that have taken the internet by the storm.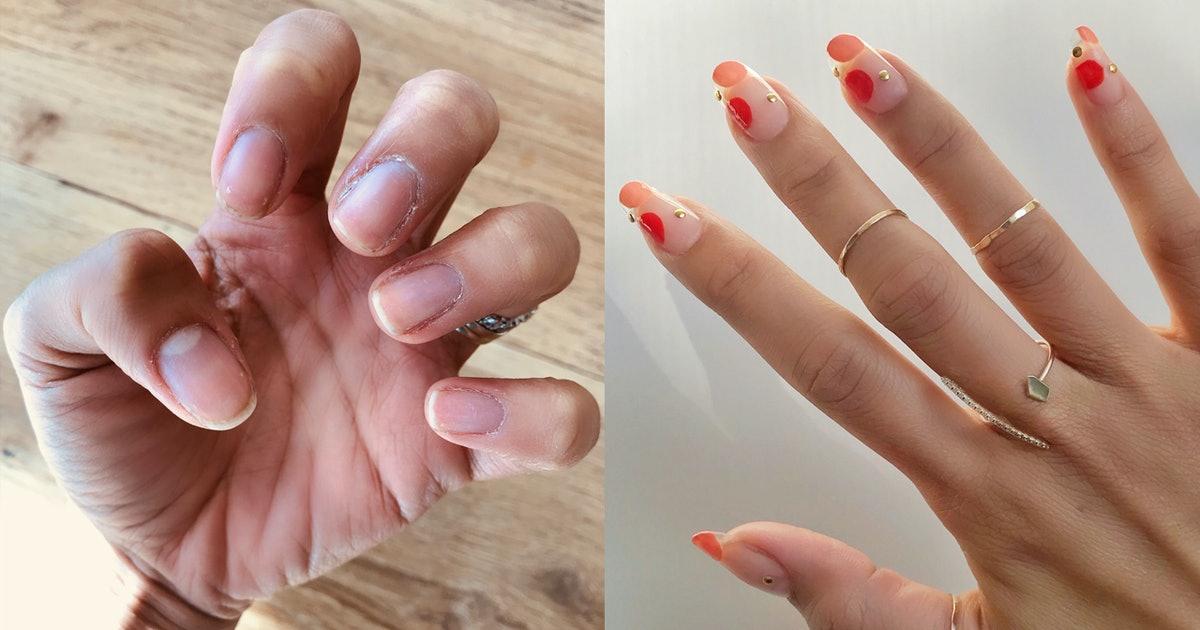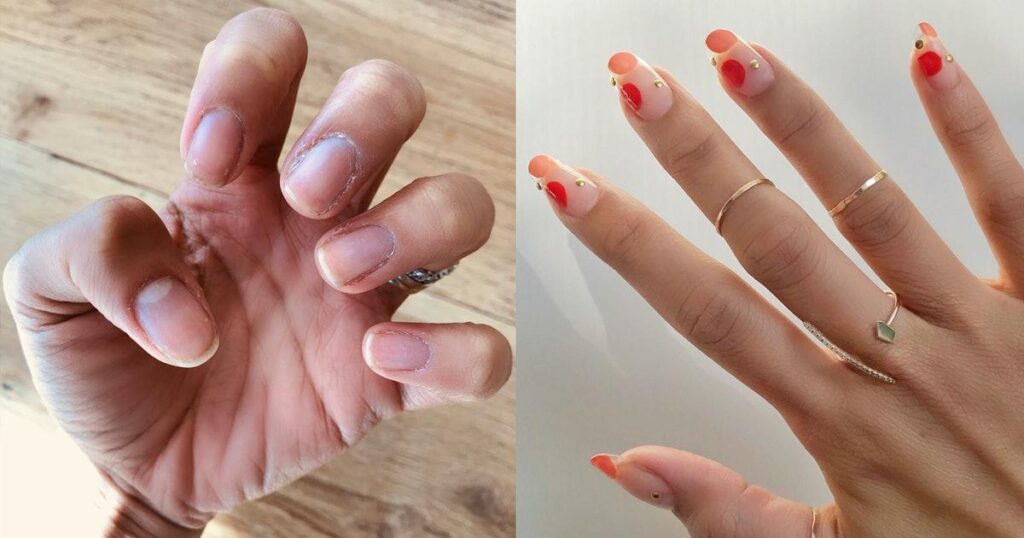 What exactly are gel extension nails?
So, the gel extension nails are like the false nails, but they last for anywhere from a week to two weeks depending upon how much you use your nails and how careful you are. They do not stick on to your nail surface with the help of a glue-like the other artificial plastic nails; instead, it is a kind of resin gel applied to your nails and treated with a UV light to harden the resin.
They are much safer and much lighter than acrylic nails but give the same effect!
Gel extension nails provide the most versatile nail styles since you can choose the exact nail-shaped style and nail colour. Since they are not your natural nails, you can get them pierced, apply any range of paint and chemicals to them without having to worry about harming your nails, and you can go to any length that you desire. This has made gel extensions extremely popular because from subtle nail art to long, glitter and diamond-studded, pierced nails- which grab attention from miles away – anything can be achieved with the help of gel extension nails.
How are gel extensions performed?
The gel comes in a pot that looks like thick honey, and the beautician will ask you the length of nails you desire. Once you are sorted with the length and nail pattern style, the artist will apply a primer to make your nails sticky to hold the gel. A stencil will be placed under your nails on which the length will be restricted. Then, the artist will apply the gel, starting from the base to the desired mark.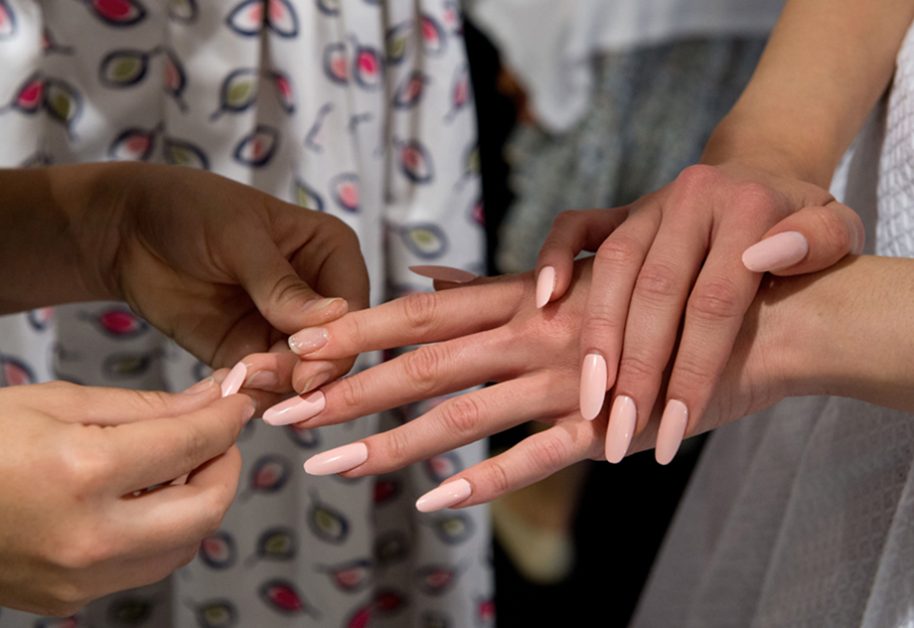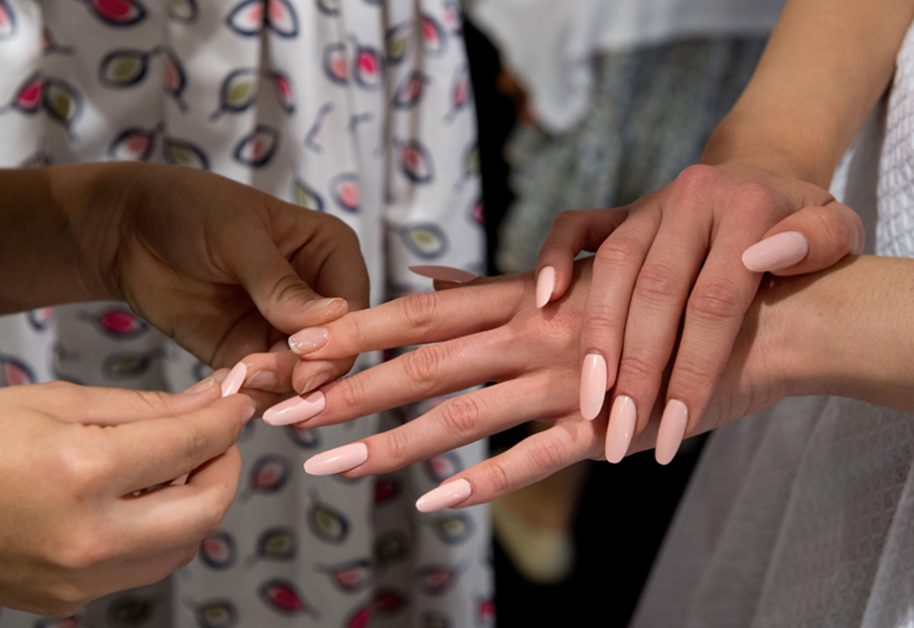 Your gel nail extensions will then be filed, painted, and all the desired embellishments will be added according to your choice. The gel will then be cured under a UV light- and with this, you have your long, healthy, aesthetic nails that you have always dreamt of!
It is essential to be acquainted with the latest nail trends currently in vogue but remember- you should not feel the compulsive need to change your style to follow a trend. On the other hand, you should not be afraid to try something "out of the box" either!
PS: A quick tip, to enhance the longevity and health of your natural nails, give them a break between two consecutive manicures.