In the Merriam-Webster dictionary, habit is described as "an ordinary way of behaving: something a person often does regularly and repeatedly." "Repeated" is the main word in this description.
A healthy lifestyle for a good health offers you a life of peace, security, and accomplishment. Unfortunately, we still think about the future and, in a shorter period, take shortcuts to achieve performance. It can be stressful to reach our targets with shortcuts, and it can lead to an invitation to different diseases and disabilities. All this leads to affecting our mental health negatively.
Indeed, whatever things you do to maintain your fitness , you can accomplish your goals only by repetition. A half-marathon once a year gives you at best an endorphin boost or a worse injury. On the other hand, if you walk 30 minutes every day, it will be an excellent way to maintain the quality of life and health all year long.
Owing to changing habits, increased demands, and costs, sustaining a balanced lifestyle can now be tricky and challenging. Being physically fit doesn't mean that you're healthy, but having good health means being psychologically and emotionally healthy in a real sense. While different variables influence the quality of life, to live a more productive life, we should deliberately change our lifestyle & habits. Sometimes little changes in your lifestyle can make a positive effect on your life.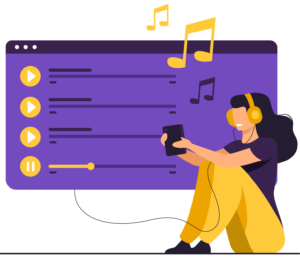 Hate Reading? Listen to the summary of this article in Hindi .
Also Read- The Only mantra for good health article you will ever need!
Here is a list of some positive lifestyle habits stated by the excellent health company:

For every individual out there, be it a young, teenager, adult or an old senior citizen, taking care of their health that includes mind and body is essential. Due to our busy schedules, we tend to take our health for granted, which is the biggest blunder we commit in today's time. The internet no doubt is flooded with immense information about the different habits and everything, but we all enjoy reading it, and end up forgetting about it.
There is no doubt about the fact that reading so much information could be confusing and overwhelming. Hence, we wanted to sort this out for you. This is why after researching thoroughly, we have come up with ten life habits, that if you work on them regularly, you surely will see a positive change in your life and we can assure you about it.
Here you go, keep reading!
Keep the Body Moving:
'The body is thriving on the motion.' Keeping the body in motion will keep the muscles and bones healthy. Daily exercise is one of the safest and stress-free ways to keep lifestyle safe is to exercise daily. Regular exercise can help reduce weight, strengthen bones and muscles, and decrease diabetes, heart, and stroke problems.
Many doctors recommend that the body benefits from 30 minutes of regular exercise 5-6 days a week. Anything easy will add several more healthy years to your life, such as brisk walking for 30 minutes or simply stretching.
Eat a nutritious meal .
There is a clear rule that your wellbeing is directly proportional to what and how you eat. To maintain excellent and disease-free health, the habit of consuming nutritious food will benefit you. Your daily diet includes green leafy vegetables, different fruits, meat, sprouts, pulses, poultry food, and seafood. Your diet should contain fiber, minerals, protein, vitamins and low in calories and carbohydrates. There are also multiple good health company out there that provide various things such as –
A: Good health tonic
B: Good health tpa
C: Good health syrup
D: Good health tablet
Also, an important aspect is how you eat or chew your food. To make it digestible, always chew the fare 20-30 times.
Have Breakfast King Size

Through various research, it has been proved that taking the right breakfast every day will help to improve your metabolism and keep your system healthy. You should have more dietary fiber, vitamins, minerals, and fewer fat and carbohydrates in your meal. Eating the right food will keep you fresh and energetic.
Drink Plenty of Water
Water, the other name of life, maintains our every cell, tissue, and organ of our body. So we must drink the appropriate amount of water every day. Drinking water is often an excellent alternative to drinking other drinks . To remain hydrated, it is best to hold a small water bottle with you and drink water regularly.
Good sleep
Sleep is a crucial feature of your body that helps to maintain a healthy body and mind. Sound sleep helps your body to recover the normal functioning, and the nervous system is also reinstated. Symptoms such as drowsiness, exhaustion, and loss of concentration directly affect your lifestyle and can be shown by lack of sleep . Every day you can sleep for 7-8 hours to avoid future consequences. If you think sleeping is difficult for you then read a book, listen to music, try meditation or look for health care. We tend to take our sleep for granted.
Avoid Stress
A significant cause of physical and mental disorders may be stress. If you want a better life ahead, live without depression. Stress may cause heart attacks, stroke and high blood pressure. To alleviate tension, try simple workouts, meditation, and yoga.
Maintain Hygiene
Small activities such as regularly brushing your teeth or bathing will not only preserve your good health but also boost your social life.
Restrict Alcohol Consumption
To be precise, women can drink between 5-15 grams of alcohol a day, and men can consume between 5-30 grams of alcohol a day. Alcohol, however, is health-hazardous, so it is best to avoid it.
Stop smoking
Stopping smoking is essential as it adversely affects your health. Quit smoking may be hard for some people, but it is not impossible.
Laugh More, Worry Less
The best way to fill yourself with positive vibes is this. Existence is nothing without laughter. Laughter allows endorphins to be released. It has been shown that it raises mood and reduces stress, anxiety, and depression. Live, laugh & remain in good health!
Adorn Yourself with Positive Energy
To have a stable mental and emotional state, you must adorn yourself with positive energy. Yes, you can't stop all of the issues, of course. Yet, a positive mindset will assist in overcoming these obstacles. Surround yourself with encouraging friends and individuals who send you constructive advice each time to serve you better. Make looking at the positive side of life, a regular habit. But if you're in the toughest of circumstances, something excellent and right is always a plus factor. Focus on the stuff instead.
Conclusion:
Everybody wants to be safe, but very few want to go the extra mile to build a healthy everyday habit. Indeed, people are increasingly working towards that with more awareness of fit and safe behaviors. The keys to maintaining good health are factors such as physical exercise, a healthy diet, high self-esteem, and more, and nothing can ever replace the other one. It's not so hard to keep your lifestyle safe, nor does that mean a lot of work. Continue to do what you do, add active tips, and you are a round-up person in no time.