If you believe that staying fit begins and ends at the gym, you are mistaken. Although visiting those places is fine, they aren't the be-all and end-all when staying physically (and sometimes even mentally) fit. Sure, they have high-tech tools, personal trainers that can keep you on track, and other luxuries that make working out a treat. But it's all about you and how you're feeling. You can stay in shape just as well at home as you can at a gym. Begin with 10 home fitness tips of simple exercises.
Exercise at home has many benefits:
Working out does not have to imply going out when it comes to home Fitness in 2021. To get a decent workout, you don't have to go to the gym. You can get a lot done without ever leaving your home. Furthermore, you can do it all in the comfort of your own home if you want to improve your stamina, power, burn calories to keep your waistline in check, or do all of the above. In reality, the advantages of exercising at home are considerable.
The burden is relieved when you know the techniques of Home Fitness.
You won't have to worry about being judged, and you won't have to worry about anyone laughing at your mistakes. You can wear anything you want, try as many exercises as you want without fear of looking stupid, and make whatever faces or sounds you want to get the job done. You will concentrate on your health and remain in the zone by removing the distractions of the gym.
Read More: 3 Barrow Fitness Test For Female
Here are ten Techniques of Home Fitness in 2021 that can be done at home by anyone. These actions require very little to no equipment. Your body weight can be used as a piece of machinery.
10 Best home workout in 2021:

Jumping Jacks:

This exercise aims to work the whole body. One of the most common aerobic exercises is jumping jacks. Using it in your everyday exercise routine has several benefits. Its muscles help to lose weight, strengthen your bones, strengthen your heart, improve your mood instantly, and make you relax. In addition, it increases your strength and flexibility while improving your endurance and stamina.
What to do next: Stand tall with your feet together and your hands on your sides. When you leap, raise your arms above your head and spread your feet apart. By immediately reversing the movement, you will return to your original position. Start working more quickly.
The plank:
It's the only way to get rock-hard abs. This is a simple exercise to strengthen your abs, shoulder, arms, and back for beginners. It can be accomplished in several ways.
Actions to take: Place your hands and feet on the deck as if you're about to do a push-up. Your hands and feet should be slightly wider than shoulder-width apart.
Squeeze your glutes and drive your heels into the ground to keep your body in a straight line. People's necks may be strained if they don't look in the right direction. Choose a spot on the floor ahead of your hands to look at. Keep your hands in this position for at least 20 seconds.
Crunches:

It's a more powerful and simple abs and oblique muscle workout. In addition, it helps to improve the heart and abdominal muscles.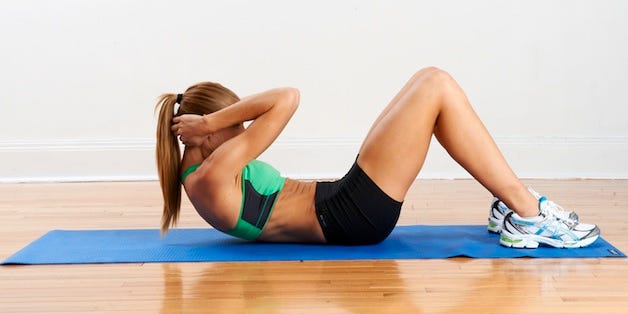 How to do it:

Lie on your back flat.
Bend your knees.
Loosely place both hands behind your back,
Set the left arm and elbow across the body and knee in the left shoulder.
Attempt to hit your knee with your elbow.
Return to the starting spot and repeat with the left elbow.
Plank on the side:
It strengthens the oblique and aids in the development of stronger abs.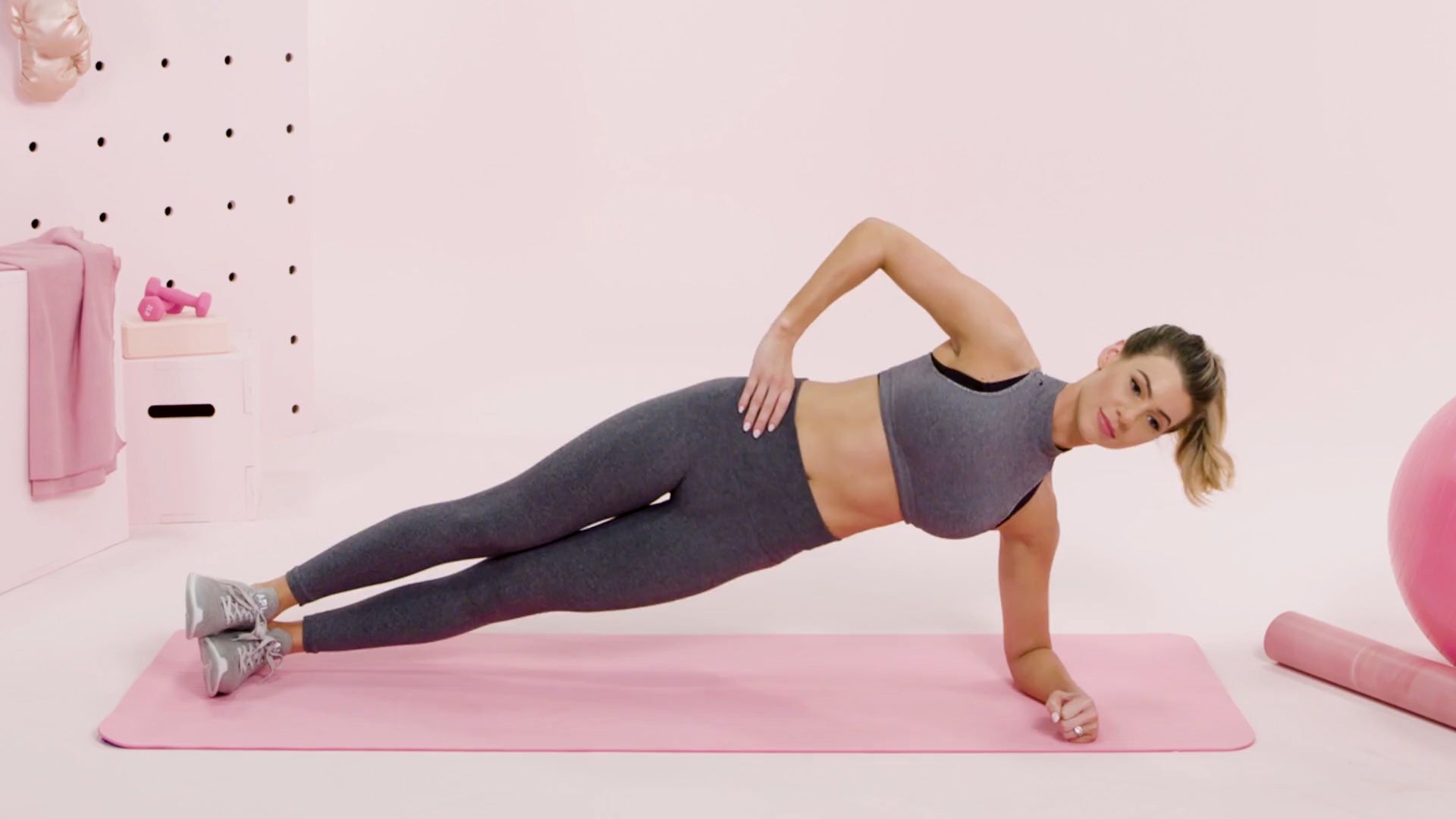 Hold up your side with your feet together, and Place your forearm below your shoulder. Gradually lift your hips until your whole body is in a straight line from head to toes. Hold the place and do the same thing on the other hand!
Squats:
It helps weight loss when used as part of a daily workout routine. Lower-body muscles in men are improved. It can be accomplished in several ways.
Begin with your hips pushed back, your back straight, and your chest and shoulders lifted. Next, squat down with your knees bent and your feet in line. Start with 25 squats per day and work your way up.
Lunges:
A great core workout that will help you strengthen your lower body and increase hip mobility.
Anyone can work out their legs with proper shape by following a few easy tips. Why it works: The glutes, hamstrings, calves, and core muscles are all worked out in this workout.
Steps: Stand up and spread your feet hip-width to shoulder-width apart. When taking a step forward, make sure your feet are facing forward straight. Then, lunging downwards, drop your belly straight down to your knees. If you do a lunge wrong, your knee will become sore.
Push-ups:
The push-up is a simple exercise that helps your chest and arms to be strengthened.
How can I do this?
lie down on the ground with your hands.
Make sure the body is in line. 2.
Lower your body when your elbows are close. 3.
Return where you started to the high plate.
Mountain climbers:
Mountain climbers are a perfect way to get the heart rate up. Why it works: This exercise works with almost every muscle in the body while still increasing heart rate.
You'll need a bench or a chair that's about two feet off the ground for this exercise. Start by placing your hands on the bench's edge, shoulder-width apart, and extending your feet out. Maintain a straight body and firm abs. Then, take a step forward with one leg while tightening your abs. Next, move back with one foot while moving forward with the other. Scissoring your legs back and forth, repeat these steps rapidly to get your heart rate up.
Knees that are too high:
It assists you in working on the inner thighs and outer hips. It's also a great way to lose belly fat!
How to proceed: Stand with your feet hip-width apart and your back straight. Raise your left arm while raising your right knee as high as possible. Reverse the direction of travel. Continue to pull your knees up quickly.
10. Dead Bugs:
The abdominal wall exercise enhances body stability and balances while strengthening muscles. This workout is awesome.
How to go about this?
1. Keep your legs and arms spread out on your back to the ceiling.
2. Lower your left leg and stretch out your right arm. 2.
3. Return to your location and repeat the process any time you switch sides.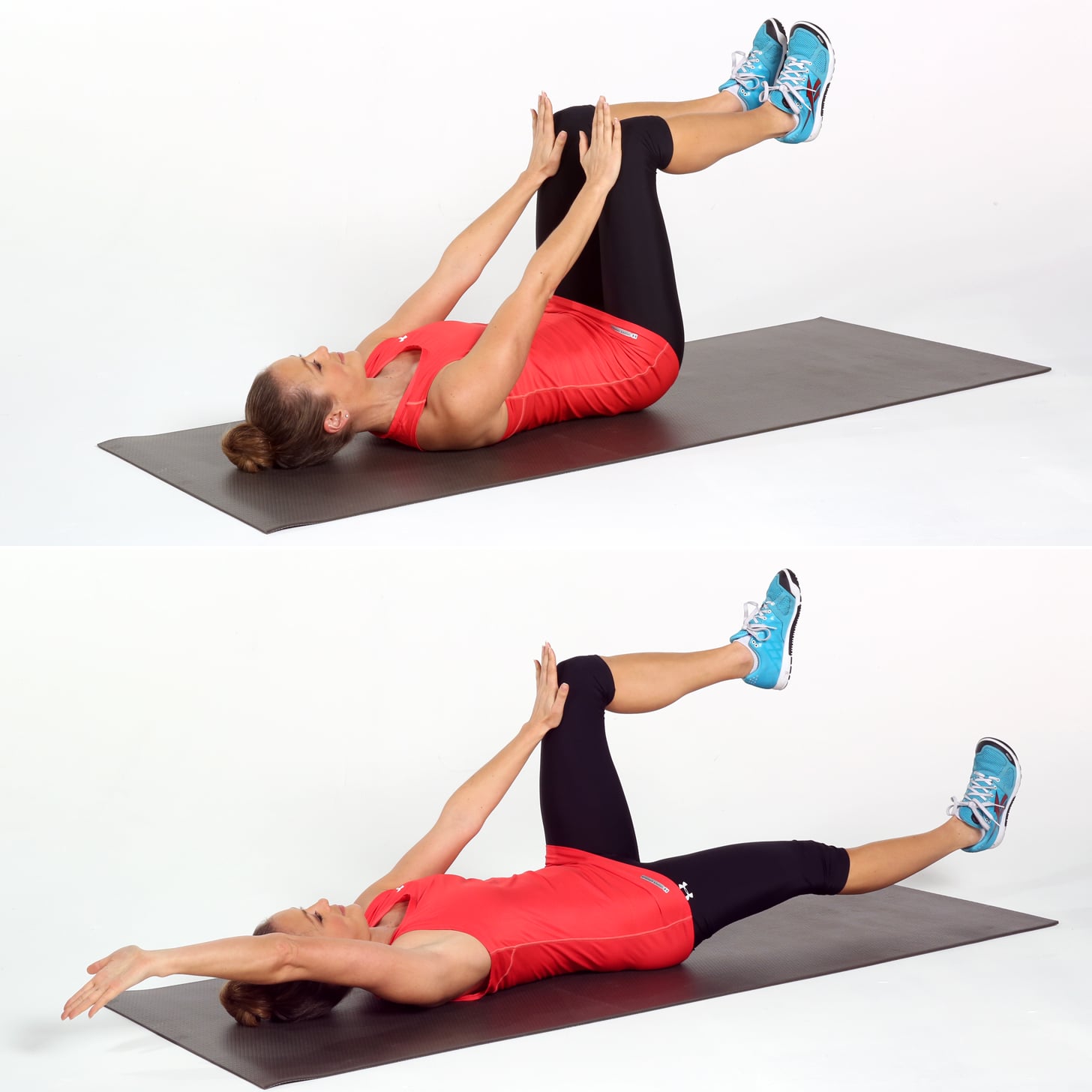 Read More: Tips for maintaining good health: A healthy lifestyle.
Last Thoughts:

You'll be more likely to strengthen your major muscle if you do the right exercises for each part of your body, as outlined here. However, when it comes to resistance training, note that versatility is important – so make sure you do a variety of exercises for and part of your body and work different muscles rather than concentrating on one part all the time for Home Fitness in COVID-19.
Beauty Duniya is the one-stop destination to all your Home fitness and health tips. Do try these exercises which will help you remain fit.