Cracked heels are a common occurrence, and the problem is exacerbated during the winter months. As a result, we've compiled a list of easy-to-follow home remedies for broken heels. Many of us suffer from dry, rough feet all year, and due to negligence, this can lead to bleeding and pain, particularly during the winter when the weather is dry. Itching, redness, inflammation, and skin peeling are all symptoms of cracked heels. Although we devote a great deal of attention to our faces, our feet are often overlooked. Your heels split as a result of a lack of treatment and grooming. If that's the case, you're in luck because we've got you covered.
What Causes Cracked, Dry Feet?

Since there are no oil glands on the feet, the skin appears to become drier—the skin cracks due to the dryness. Dry and cracked feet are caused by a lack of moisturization, pollution exposure, and medical conditions such as eczema, diabetes, thyroid, and psoriasis. Continue reading to learn more about how to remove crack heels.
Take a look at our list of easy cracked heels home remedy:
Lemon juice and Vaseline:

Combine 2 tbsp lemon juice and 1 tbsp Vaseline in a small mixing bowl. This paste can now be applied to your clean, dry feet.
Pay special attention to the affected areas and the heels of your feet.
Continue layering this paste until the entire batch has been used.
Put on clean socks and leave them for the night.
Lemon juice will dissolve spots and dead skin, while Vaseline will treat the rough heel and dry areas.
Olive oil and lemon juice
Make your hydrating cracked-heel cream by combining one tablespoon of olive oil with one tablespoon of lemon juice. You'll get a smooth milky solution if you combine the two. This cream can be used on the affected region or the whole leg and foot. This cream will keep your heels from cracking by preventing dryness and removing dead skin.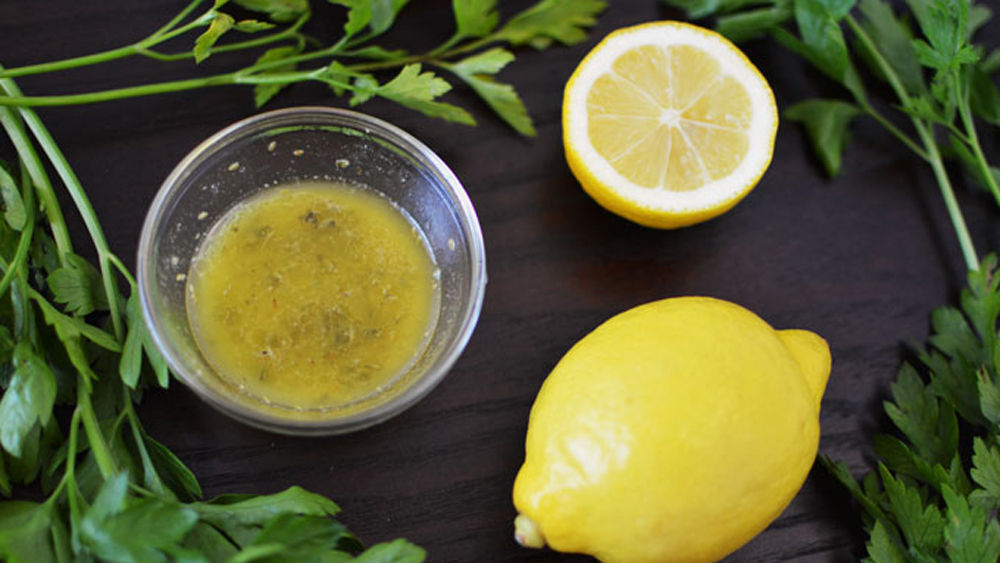 Vegetable Oil
Apply a small amount of vegetable oil (olive oil, coconut oil, etc.) to your heels and soles after bathing. In a few days, you'll notice a difference, and you'll wake up with softer feet.
Honey
Honey is the best moisturizing agent in your kitchen. In a half-bucket of Luke-warm water, combine one cup of honey. Now relax by soaking your feet in this mixture for about 20 minutes. Scrub your feet gently after soaking, then rinse with plain water. You will note smooth and supple feet; repeat the procedure 2-3 times a week to keep the results.
Rice flour
Failure to exfoliate your feet is another cause of dry, cracked heels. As a result, exfoliation is also needed. Rice flour is the perfect exfoliating scrub for your feet that you can make at home. 1 tbsp rice flour + 2 tbsp honey + 1 tbsp lemon juice = 1 tbsp rice flour + 2 tbsp honey + 1 tbsp lemon juice = 1 tbsp rice flour + 2 tbsp Scrub the feet gently for 10 minutes after thoroughly mixing the scrub. If your feet are severely cracked, soak them in warm water for 15 minutes before scrubbing.
Sesame oil
Sesame oil is excellent for dry, cracked heels. It's even used in a lot of foot creams and scrubs on the market. Before going to bed, massage your feet for 15 minutes with sesame oil. Rinse with clear water in the morning. This is a quick and easy way to keep your feet from being dry, rough, and cracked.
3-4 drops glycerin to 1 tbsp rose water Apply this to your feet before bedtime, and remember to wear socks to keep the moisture locked in. Glycerin is a great moisturizer that keeps the heels from cracking. To see results, do this for a week.
Also Read: How To Do Pedicure At Home Naturally
Raw Salt
Soak your feet in a half bucket of warm water containing 3-4 tablespoons of raw salt. For added benefits, lemon juice can be added. Scrub your feet gently with a foot scrub after soaking for 10 minutes. Raw salt exfoliates and serves as a natural pedicure for your feet. To avoid cracked, dry shoes, do this at least twice a month.
Aloe Vera
Aloe vera is next on our list of home remedies for broken heels. Aloe Vera is a great moisturizer for dry skin, as we all know. Aloe Vera heals fractures and decreases swelling and discomfort associated with broken heels thanks to its anti-inflammatory properties. Aloe vera's anti-oxidant and antiseptic properties aid in the rapid healing of cracks. Check out the video below to learn how to treat broken heels with aloe Vera.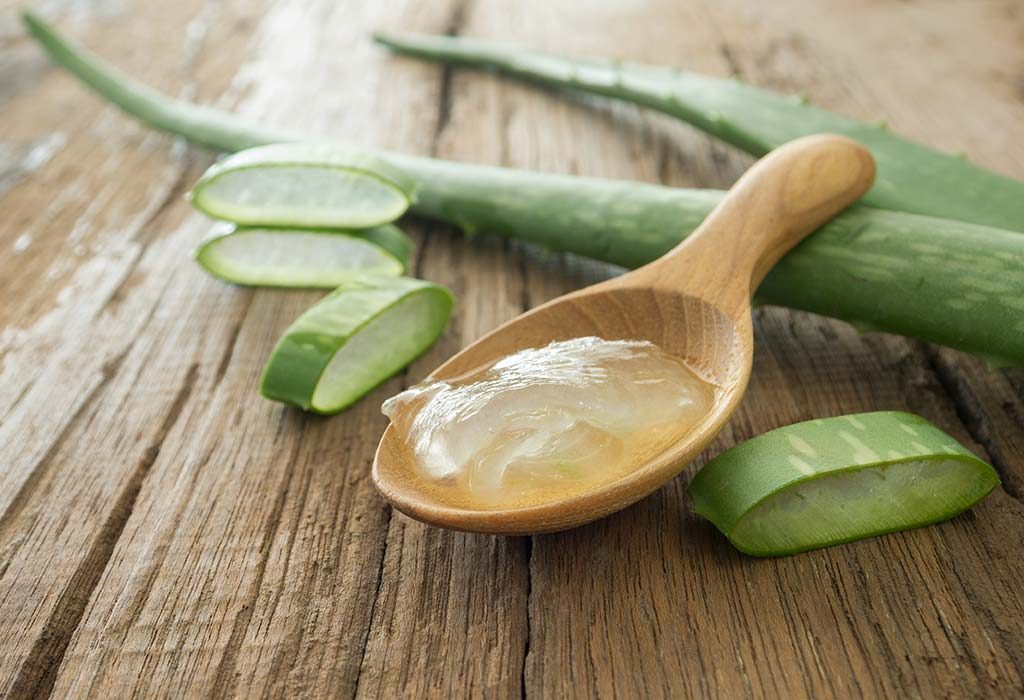 – Aloe vera is used as one of the easiest home remedies. Soak your feet in lukewarm water for a few minutes first. After that, pat dry and add a generous amount of aloe vera gel to the entire foot, paying particular attention to the cracks. Put on a pair of socks and retire to your bed. Let the aloe vera gel to remain on the feet for one night. Your feet can remain soft and smooth if you use them regularly.
– A paste of aloe vera gel and honey can also be applied to the cracks of the heels regularly for a week. Apply this solution before going to bed at night, and don't forget to wear socks afterward. The next morning, wash it off.
– If the cracks are deep and painful, blend aloe vera gel with equal parts tulsi and camphor and add to the heels to relieve the discomfort. This is one of the most popular cracked heel treatments.
Oatmeal
One of the most common remedies for heel cracking is oatmeal. Because of its moisturizing and anti-inflammatory effects, oatmeal is well known for providing relief from dry skin. It also helps to relieve broken heels for the same purpose. Furthermore, oatmeal's exfoliating properties kill skin cells, soften the skin, and improve its ability to absorb moisture.
– Prepare a thick paste with a tablespoon of powdered oatmeal and 4-5 drops of olive oil. Wait 30 minutes after applying this to the cracked areas of the feet. Apply a moisturizer after rinsing with cold water and patting dry. Jojoba oil may also be used in place of olive oil.
– Instead, a homemade foot scrub can be created by crushing three tablespoons of oatmeal and mixing it with two tablespoons of rose water. Remove the hard skin cells from your heels with this scrub. For best performance, repeat this home remedy for broken heels twice a week. It is one of the most successful treatments.
The last piece of advice is to moisturize. The importance of providing moisture to the feet cannot be overstated. Apply lotion to them during the day and even before you go to bed to get beautiful heels.
Also Read: 10 Best Skin Care Products for Oily Skin
Final Thoughts
Cracked heels are most common in feet that have been neglected, but they may also occur for several reasons. The deeper the fissures, the more painful they are, and the longer it will take for them to recover.
To prevent and fix broken heels in their early stages, follow the tips on how to get beautiful feet in this article. Refer to the Beauty Duniya website for easy and fun tips.